Qualifications:
I gained a MA in Education (2010) and PGCE (2008) from the Institute of Education, University of London, and I am DBS checked.
Freelancing and museum education
I have taught art to older people, adults, young people and children in museums and art galleries, where often the institution's collections and exhibitions are used as inspiration. I've led in-person and online creative workshops exploring how to draw using traditional and digital media and model-making techniques at cultural organisations such as Engage, the Victoria and Albert Museum, Wallace Collection and Watts Gallery.
Since 2015, I have been leading workshops at the Royal Institute of British Architects (RIBA), London, teaching adults and children to use technology such as coding, 3D printing and iPad drawing to make art with architecture as the inspiration. In the RIBA's Explore and Make workshops for over 50s I have been devising and leading art sessions where participants are supported to explore a different media each month.
Secondary schools
I was formerly a full-time art teacher in schools. I have experience teaching all age groups, in particular Key Stages 3 to 5 in the state sector, either working in tandem with other teachers and educators, or leading lessons on my own. The focus of my teaching was art and design, where I would find ways to bring architecture and the work of architects into the classroom. Whilst devising schemes of work and supporting students' learning, I also oversaw the welfare of my students.
A few examples of me teaching, via Twitter:
We've been busy posting out packs to everyone that's booked onto our newest Drawing Club series with artist Wilson Yau.
Sign up online to receive a series of recorded videos, a booklet and sketchbook to get you started!

🎨 Join the fun – https://t.co/UHUvIcztDb pic.twitter.com/KKhuOFsku6

— Watts Gallery (@WattsGallery) February 11, 2021
——————————————————————————————————————————
Artist @MrWilsonYau giving a masterclass @WattsGallery on the creative possibilities of portraiture using Ipads and Smart Phones for 13-16 year olds. Places still available on 22 & 23 Feb, 2-4pm. Book here https://t.co/lwaU2cYqhg #FamilyFebruary #wattsgallery pic.twitter.com/HktaX8hD5Z

— Watts Gallery (@WattsGallery) February 20, 2020

——————————————————————————————————————————
Birmingham is an amazing place! So much creativity inspired by its history and buildings during the @RIBA Family Fun Day at the @MAC_Birmingham.

Thanks to @katywade818 for organising +leading it. I had a great day working with the team, including @RIBALearning and @RIBAWestMids. pic.twitter.com/pbgALaRJnJ

— Wilson Yau (@MrWilsonYau) August 11, 2019

——————————————————————————————————————————
'It's about using your digital device to make something, to squeeze creativity out of even the mundane moments' @MrWilsonYau @WattsGallery #MakeFestival pic.twitter.com/nZgm1ixQnl

— Nerissa Taysom (@nerissa_taysom) September 23, 2018

——————————————————————————————————————————
Rather impressed with the futuristic models made today in a @V_and_A workshop I lead for 13- to 15-year-olds, inspired by the #TheFutureStartsHere exhibition.

The young people showed perseverance, risk taking and experimentation. Well done, everyone. pic.twitter.com/1LrxRk9l1S

— Wilson Yau (@MrWilsonYau) August 23, 2018

——————————————————————————————————————————
Heavy rain all day! Fortunately, the @V_and_A was an inspiring subject indoors for the architectural drawing workshop I led today. Some wonderful work created by the young people aged 16-19. pic.twitter.com/RtYymjpF34

— Wilson Yau (@MrWilsonYau) February 10, 2018

——————————————————————————————————————————
What a fantastic building to explore! Thanks to @WallaceMuseum for hosting the architectural drawing masterclass with @RIBA today.

I taught a fantastic group of artistic students and had some great weather in London – I couldn't ask for more. pic.twitter.com/CIYVw9sRGK

— Wilson Yau (@MrWilsonYau) June 23, 2018

——————————————————————————————————————————
Great day to be outdoors sketching architecture, perfect day to be indoors air-conditioned discovering the #RIBACollections; all part of the architectural drawing masterclass with @RIBA and @WallaceMuseum

A lovely group of talented sketchers! #RIBALearning #DigitalDrawing pic.twitter.com/GtiTIhZGbo

— Wilson Yau (@MrWilsonYau) June 30, 2018

——————————————————————————————————————————
@SBonnellSchool students learning about architecture & digital drawing @RIBA pic.twitter.com/Mae6iutK9g

— emma edmondson (@emmaedmondson) April 21, 2016
——————————————————————————————————————————

Lead a great group of talented participants at today's @V_and_A iPad #architecture drawing workshop. Thank you for coming and keep drawing! pic.twitter.com/ZjBhH5CGMu

— Wilson Yau (@MrWilsonYau) July 15, 2017
——————————————————————————————————————————

Here's a pic of me @V_and_A iPad workshop led by the wonderful @MrWilsonYau. So inspiring to play with all the iPad apps, thanks Wilson! https://t.co/lyyVMStXoP

— lucinda.macpherson (@lutiflower) July 16, 2017
——————————————————————————————————————————
Great architectural drawings from all ages today during the #Futuropolis festival at the @V_and_A. Thanks to all for sharing their talents! pic.twitter.com/UXRwE9bxLc

— Wilson Yau (@MrWilsonYau) August 12, 2017
——————————————————————————————————————————

#diversity in the @RIBA Learning programme: This week ended with lovely retired engineers exploring architecture and #RIBACollections, and drawing creatively on iPads. Next week, lots of enthusiastic school groups – I can't wait for Monday! pic.twitter.com/WuEf8yi9ny

— Wilson Yau (@MrWilsonYau) November 17, 2017
——————————————————————————————————————————
Examples of my teaching projects:
1. iPad drawing workshops (all ages)
At the Royal Institute of British Architects, London, teaching adults and children to draw and manipulate images on iPads.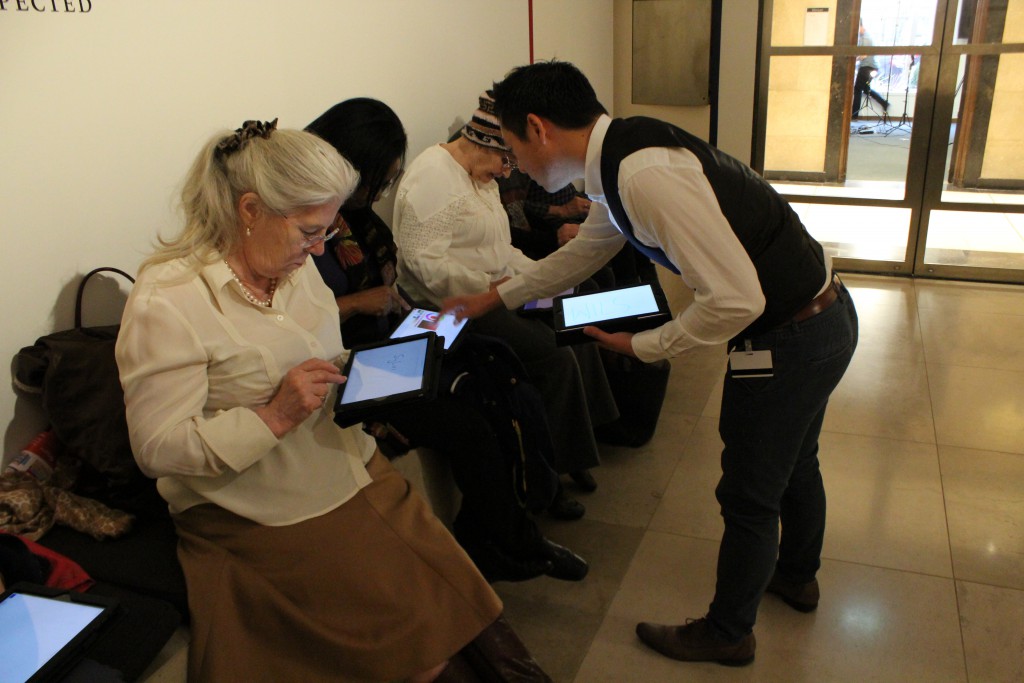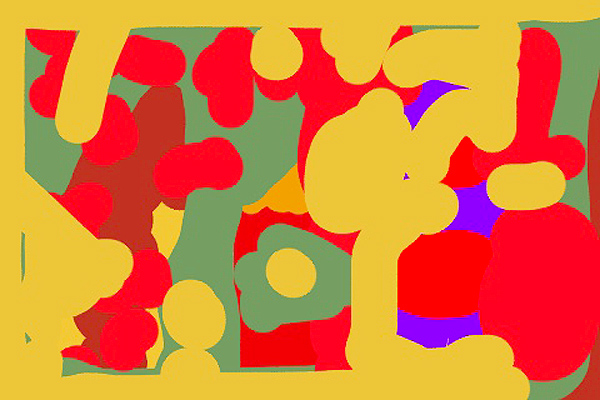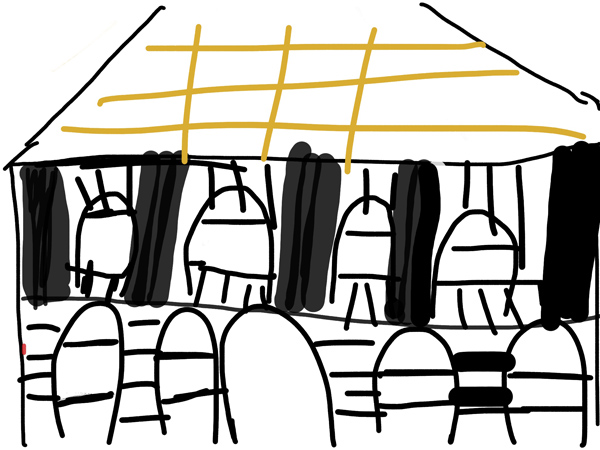 2. Year 7 lesson (ages 11-12):  Enclosing space
As an art and design teacher I devised lessons where students explored the possibilities of enclosing space. Looking at their own homes in plan and learning simple conventions in construction drawings, the students were asked to transform their own home to create new forms without limits, for the pre-exisiting spaces. This was the first part of several architecture lessons and the aim was to open the students up to new ways of looking at their local environment and the varied forms architecture can take. Architects used for inspiration included EMBT Architects, Zaha Hadid and Christopher Wren.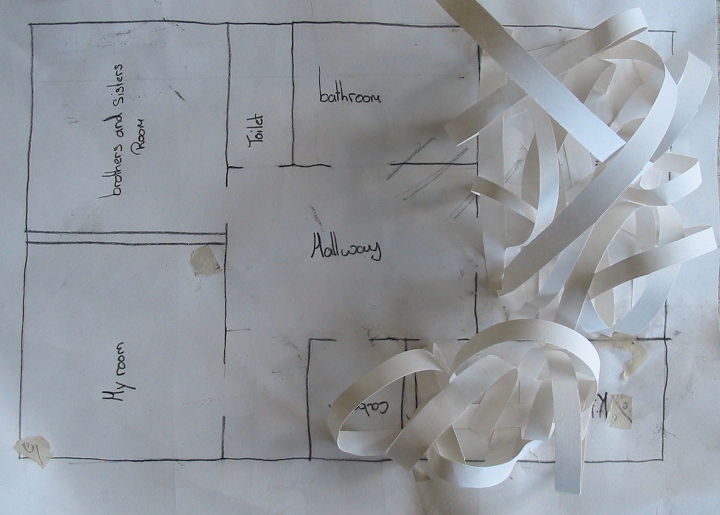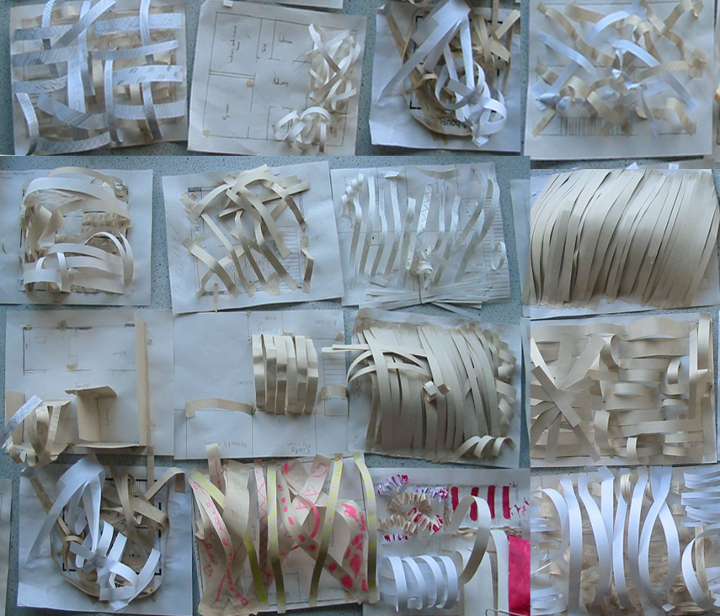 3. Year 9 lesson (ages 13-14): Finding new inspiration
Students explored the delicate structural forms made possible by re-adapting everyday objects. Careful cutting skills and manipulation of material, such as maps, were to give new skills to these students in preparation for their GCSEs the following year. It was part of a series of lessons I devised as an art and design teacher, where students were exposed to different materials used in architecture and finding inspiration from unlikely sources. Architects and artists such as Toyo Ito and Simon Patterson were used to inspire.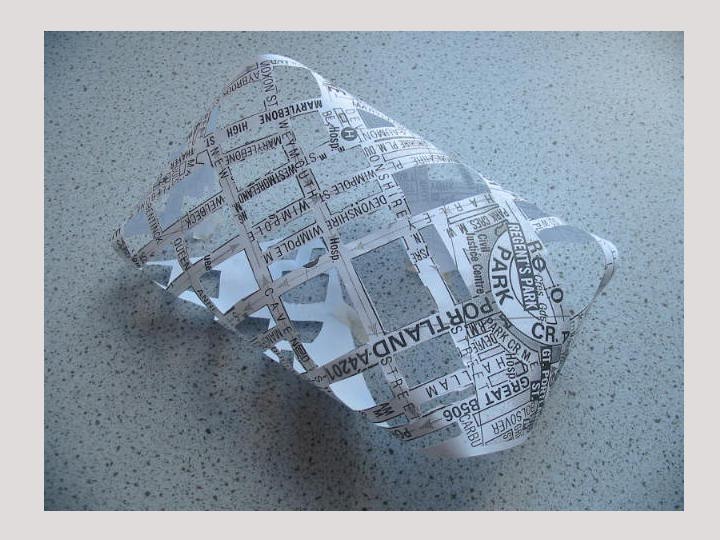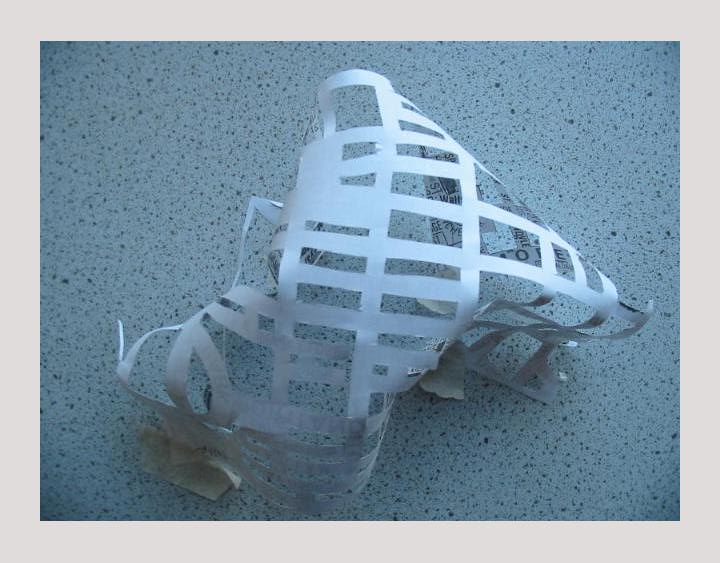 4. Year 10 lesson (ages 15-16): Fractal structures and natural forms
Students studied a range of natural forms as inspiration, e.g. leaves, cells and bones. Each learner made cut-outs of one chosen shape and used their imaginations to create a unique structure out of these repeating elements. Extension tasks for students included drawing their new structure and describing it through keywords. The work of artist Richard Sweeney was used to inspire.