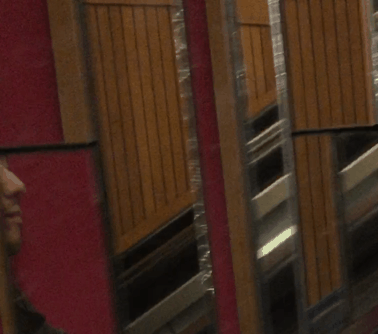 I'm a London-based artist and teacher. Born in Birmingham, West Midlands, I moved to London in 2007.
In 2006 I graduated with a BA in Architecture from the University of Central England (now Birmingham City University). I then trained as an art teacher at the UCL Institute of Education, London, where I gained a PGCE followed by an MA in Education in Art and Design in 2010. I combine all of these to use architecture and art to inspire creativity and support learning.
I believe anyone, whatever their age, can draw and use drawing to learn, express themselves and explore the world around them. Drawing is accessible to anyone and I believe it can improve wellbeing, hence my work in encouraging others to take up drawing and making. Digital now makes up the majority of my practice, though I believe digital art-making complements traditional methods of creating art – it's not a replacement. I'm a keen advocate of drawing, especially digital, as a way to foster creativity in relevant and accessible forms in young people, and an enjoyable way to reduce technological barriers for older people.
I do a lot of drawing, especially on the Tube, but my work also includes:
Contact me
Email: mrwilsonyau(at)gmail.com
All the work on this website is my own and © Wilson Yau 2007-2019. Do share and attribute to this website, thanks!