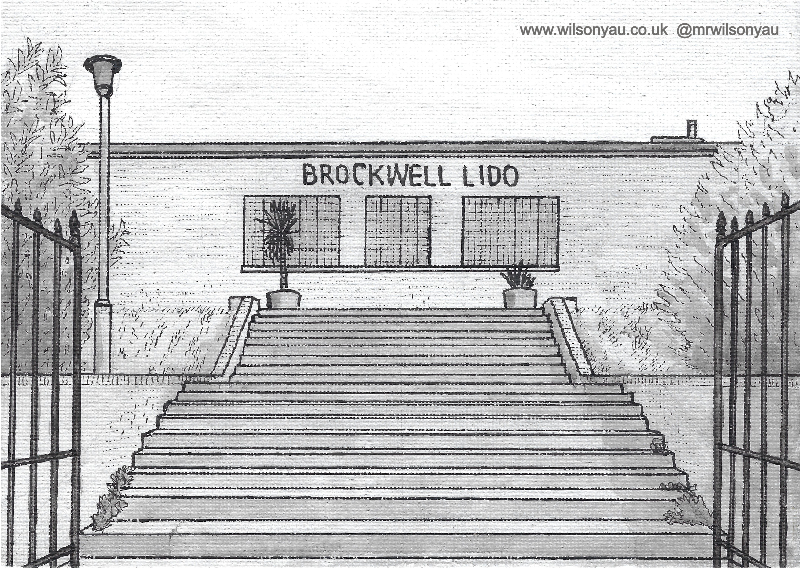 Subject: Sights along the hidden River Effra
Medium: Pen and acrylic on canvas
Date of creation: July 2022
My paintings
This series of 13 small paintings capture some of the sights along the route of the hidden River Effra in south London. At Brixton, this river was once three metres wide! Virtually none of the river is now visible after centuries of culverting (covered over or diverted into sewers and pipes).
In July 2022, I followed the route as best I could over two days, though sometimes it would disappear under homes, factories or car parks. Starting at the hills around Norwood and Crystal Palace, I walked northwards through to Brixton then onto Oval, and finished at Vauxhall on the banks of the River Thames.
These paintings capture the different sights along this formerly rural and forested area where water once flowed freely into the Thames. I debuted these paintings at Urban Art on 16th July, an outdoor art show on Josephine Avenue in Brixton, not far from the route of the River Effra. I painted them in a two-week period between being made redundant and presenting them at the show, a very positive project for my wellbeing in what could otherwise have been a trying time.
You can find a useful user-generated Google map of the River Effra here.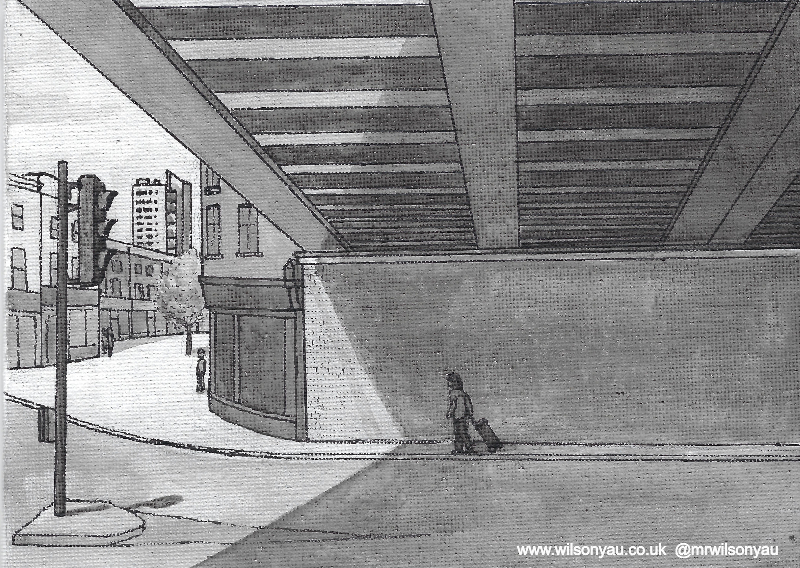 About the River Effra
A tributary of the River Thames, the River Effra is a former set of streams in south London that mostly flowed through what is now the London Borough of Lambeth. The source of the main stream is under Upper Norwood Recreation Ground, between Belulah Hill and Crystal Palace, but lots of smaller streams draining Dulwich, Tulse Hill and Streatham would have fed the Effra as well. The main stream ran through West Norwood, Herne Hill, Brixton, Oval and joined the Thames near Vauxhall Bridge.
In 1992, arts organisation Platform started a campaign, Unearthing the Effra, to dig up and restore the River Effra.
The origin of the name "Effra" has been much disputed. Effra Farm, which gave its name to the river, was located in Brixton, between Coldharbour Lane and Brixton Water Lane. Effra appears to be a corruption of Heathrow, the name of the farm or estate shown in medieval records. The Effra Hall or farmhouse stood roughly where the Effra Hall Tavern stands today. But there is no evidence that it was applied to the stream before the late 18th century, and early 19th century. Before this, in maps and literature, it was sometimes referred to as "Brixton Creek" or "the Wash".
Gallery of series
References:
Purchasing
If you are interested in buying the originals or postcard versions of these, contact me or check my shop.
The paintings at their debut at Urban Art, Brixton:
 

 

 

View this post on Instagram