This unique building has gone, I've been drawing Birmingham Central Library as my personal way to remember this concrete landmark. Before the demolition began, in January 2015 I made a series of sketches on my iPhone and, since then, I've been working up these sketches. This is my progress…
2nd January 2017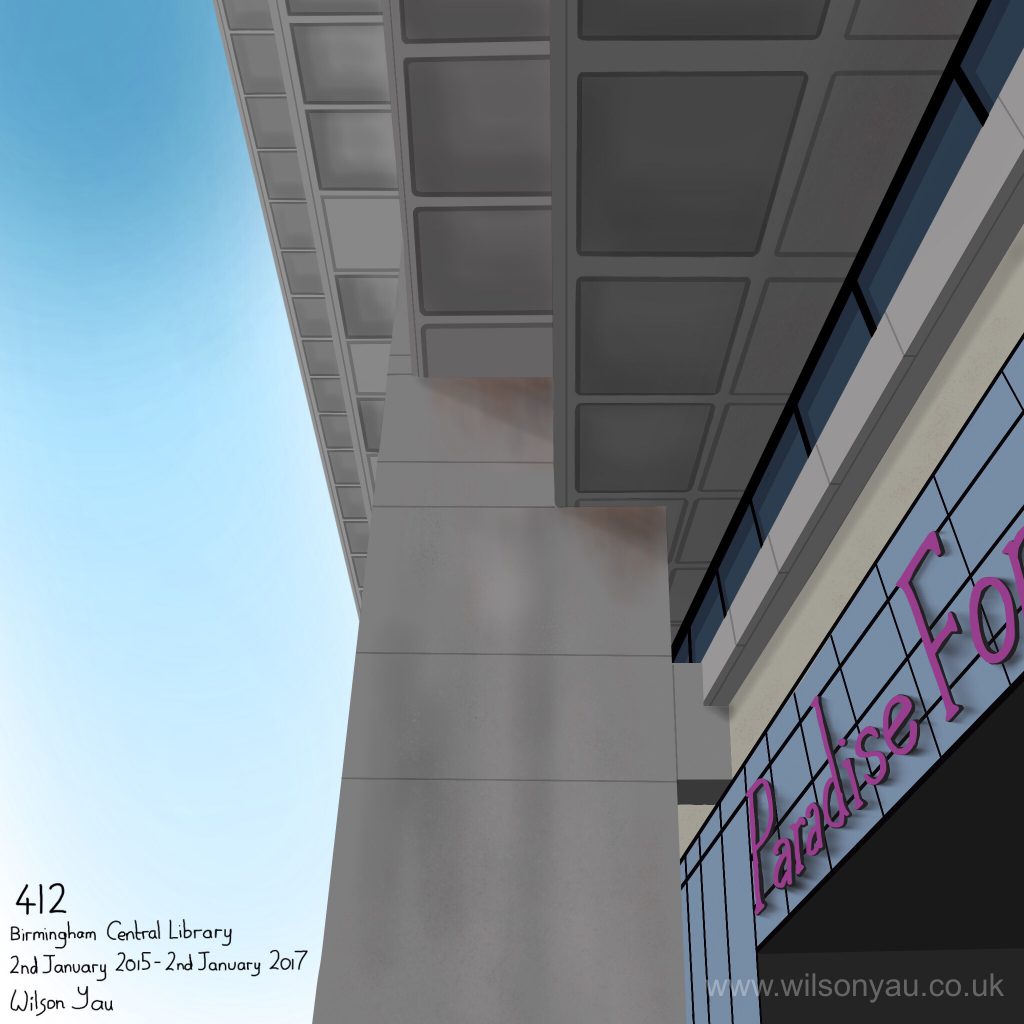 14th December 2016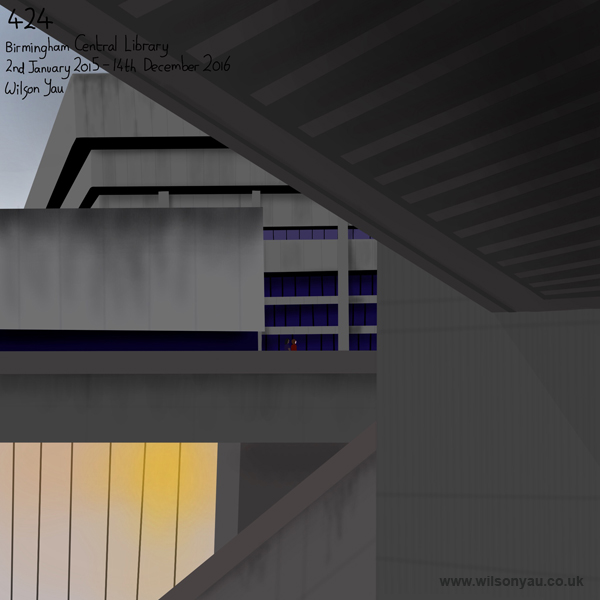 5th June 2016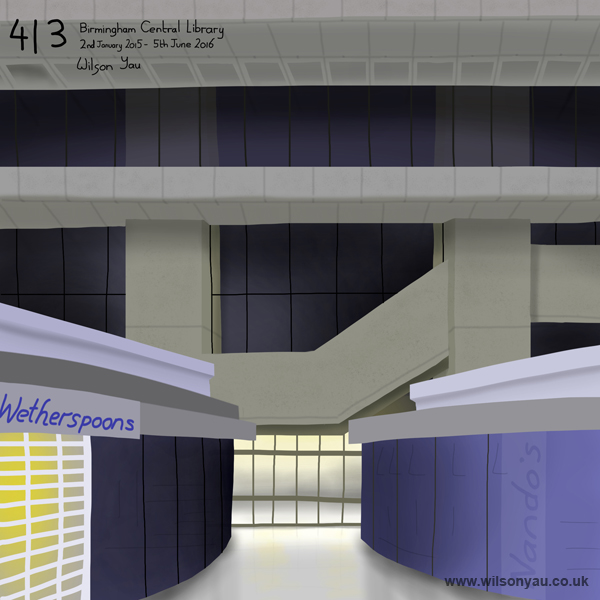 See a video of this being draw.
10th January 2016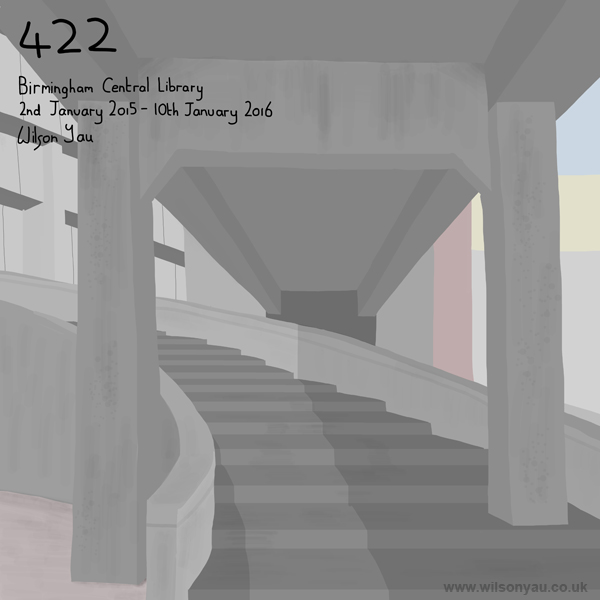 29th December 2015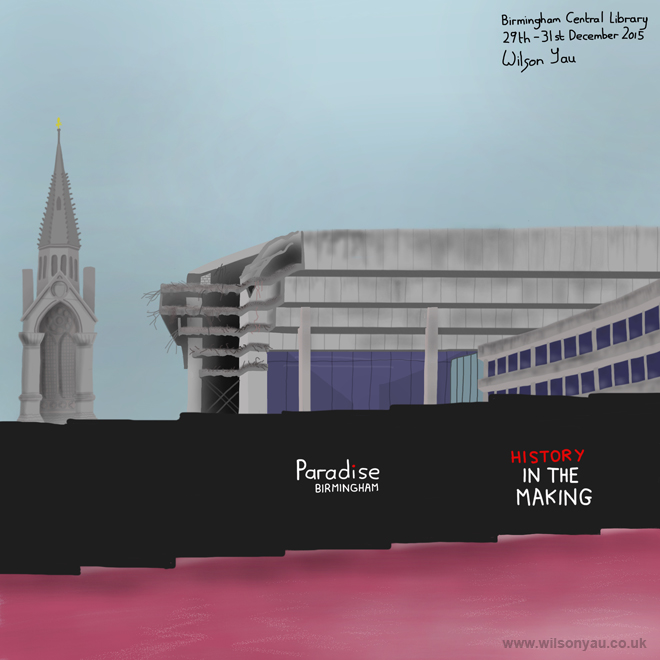 See a video of this being draw.
18th August 2015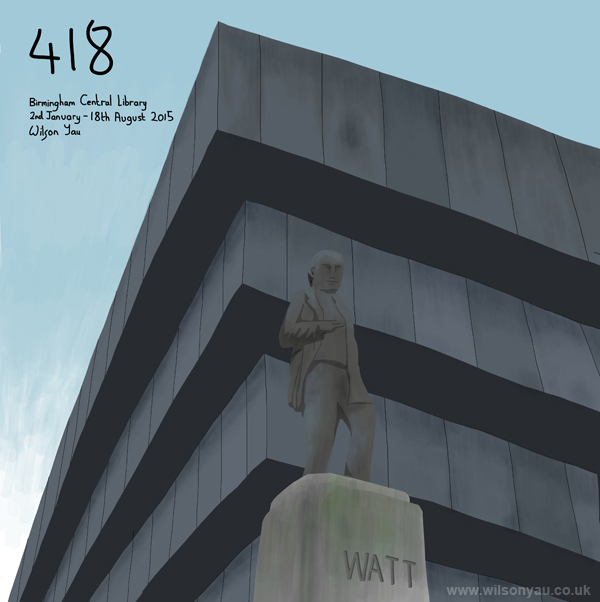 18th February 2015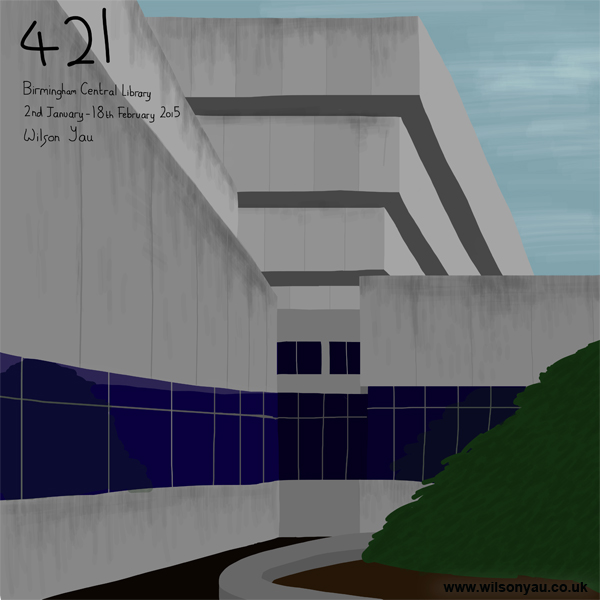 8th February 2015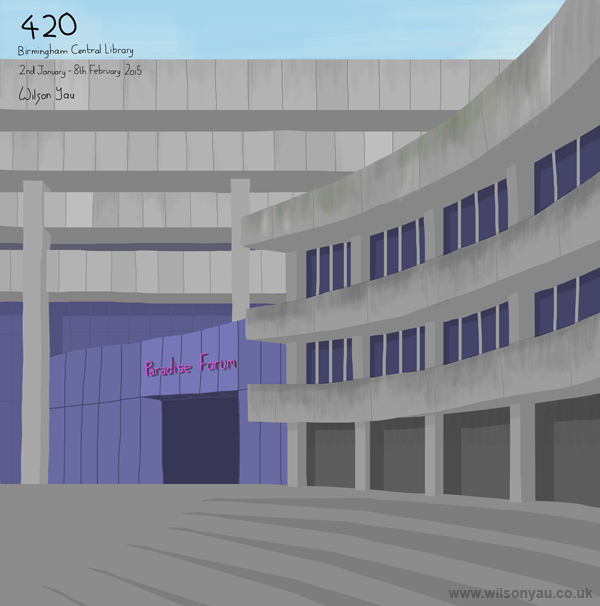 9th January 2015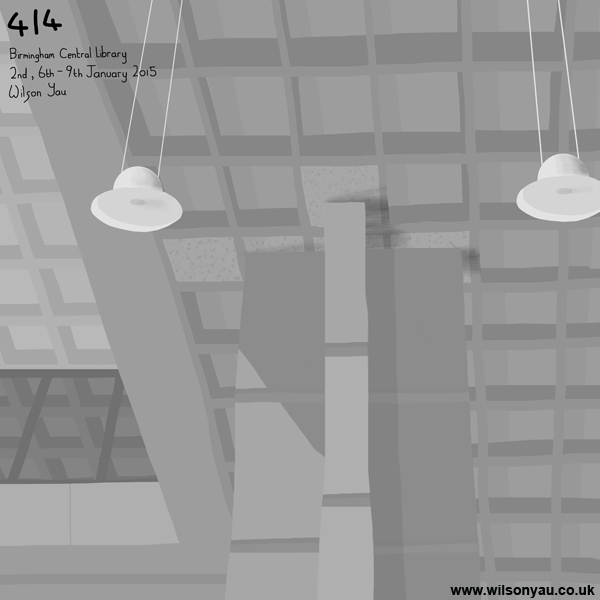 5th January 2015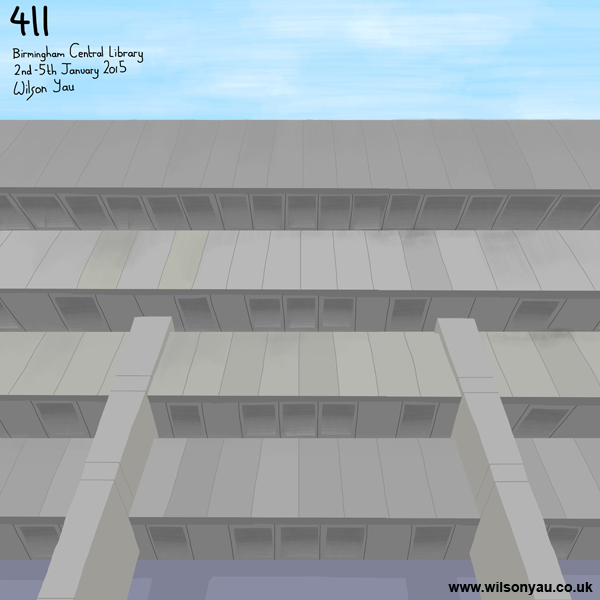 My original onsite sketches
These were made onsite during a very cold day. These sketches were worked up later to produce more detailed drawings of the library.
Medium: Digital drawing using the iPhone 6 and iPad Air
Apps used: Adobe Ideas and Procreate
We should have saved the library
Birmingham Central Library should have been saved, its unique form and special qualities made it Birmingham's biggest sculpture. Despite the efforts of the 20th Century Society and Friends of Birmingham Central Library, the valuable land has been assigned for new uses and those with the power to protect it have repeatedly deemed the building unworthy of preservation. I though believed it deserved a second chance. If only John Madin's building was in London, it might have been protected.
I'd like to thank the old building for all the good its done in supporting the education of several generations of Brummies. Whatever people have thought of its aesthetic qualities and that of Brutalist architecture in general, the Library did its job very well in that building.