Possibly my last drawing of Brixton.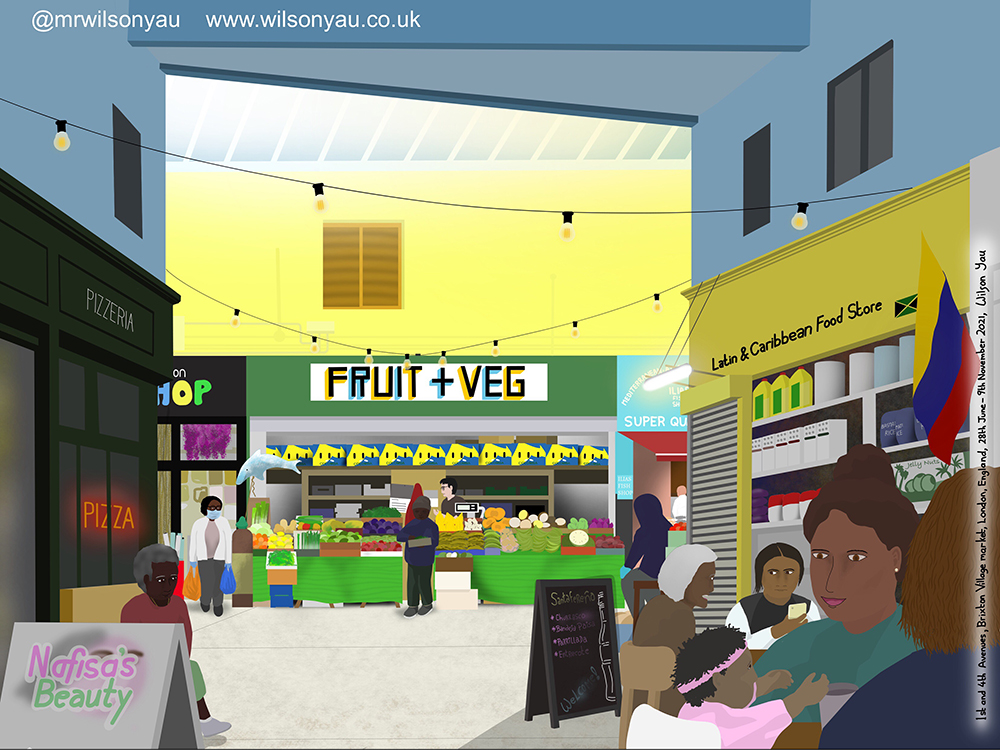 I miss Brixton a lot and this made me determined to finish my drawing of one of my favourite corners of London, Brixton Village market. It captures a route I used to walk several times a day, passing the stall I used to get  my fruit and vegetables from, the place I used to get tasty Columbian food and where my fishmonger was located. It's taken five months to draw this whilst I was drawing other images; it was also a busy time due to me coming off furlough, the loosening of lockdown restrictions and getting ready to move.
I hope this drawing shows the magic and spirit of the place. Now that I'm no longer local, having moved to Brockley in south-east London, I probably won't draw Brixton again as I like to draw from my surroundings, so I hope this is a good one to finish my ten-year 'residency' on. I do not know what I'll be drawing next.
Goodbye, Brixton.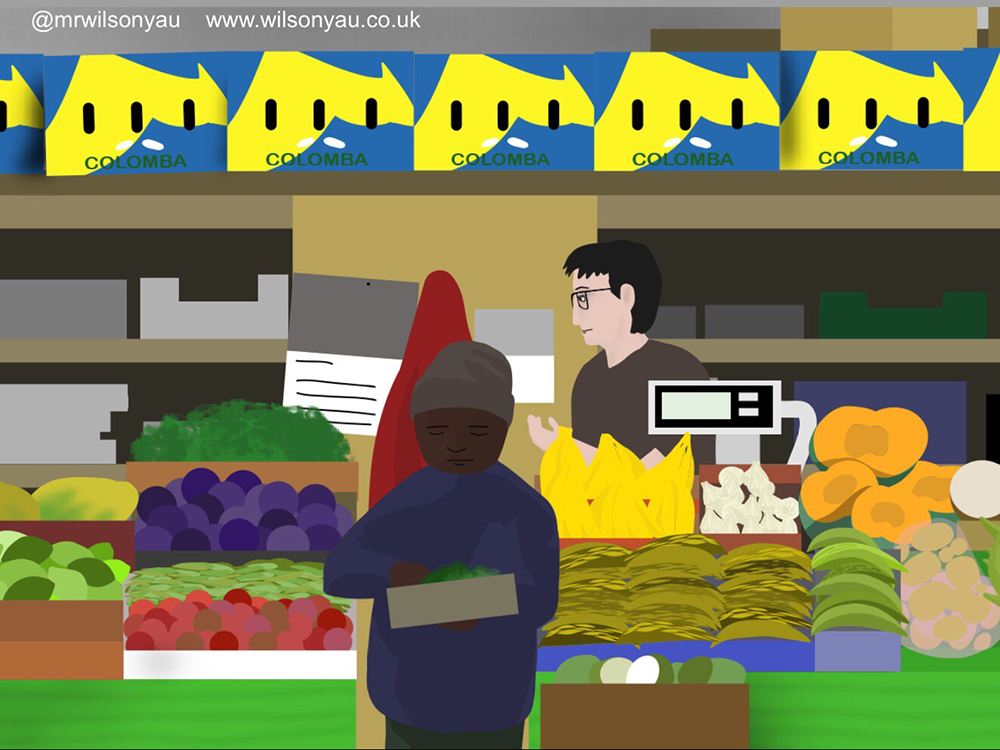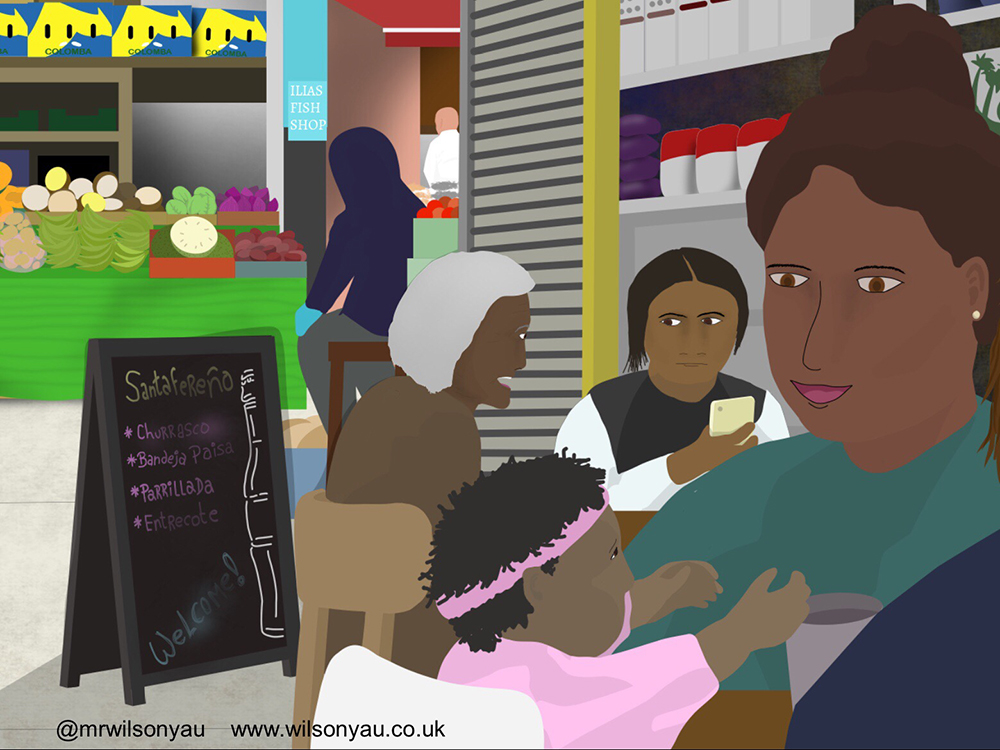 21-second video of the drawing being created:
View this post on Instagram
Medium: Digital drawing created on an iPad using Adobe Fresco app
Drawn: 28th June to 9th November 2021
Drawing number: 1283