Mediterranean weather, south London location…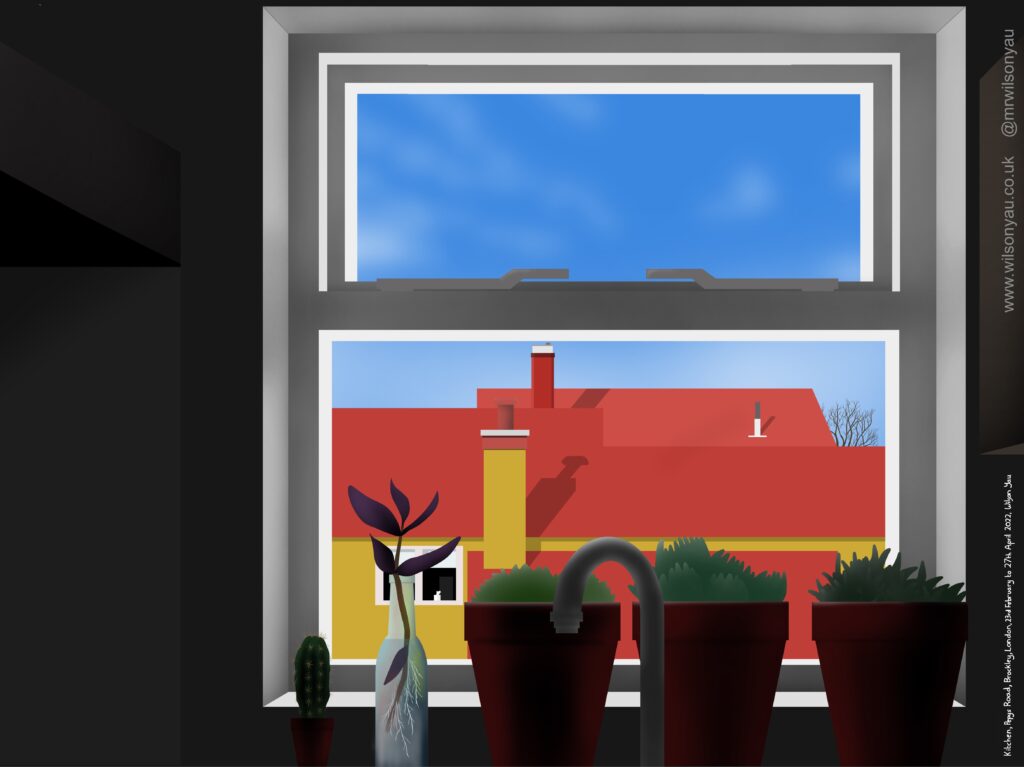 Does it look a bit like I'm in the Mediterranean? Despite the blue skies, it's south London! This view, from the kitchen of my rented flat, looked spectacular for a brief moment in the sun as I worked from home. The kitchen window has a range of houseplants which tend every day. I've made a mistake here, these plants are in real life are on the window sill and not in front of the window, but it's just a drawing and not a photograph.
I like finding inspiration in everyday views and situations, such as this and my commutes.
19-second video of the drawing being created:
View this post on Instagram
Medium: Digital drawing created on an iPad using Adobe Fresco app
Drawn: 23rd February to 27th April 2022
Drawing number: 1300