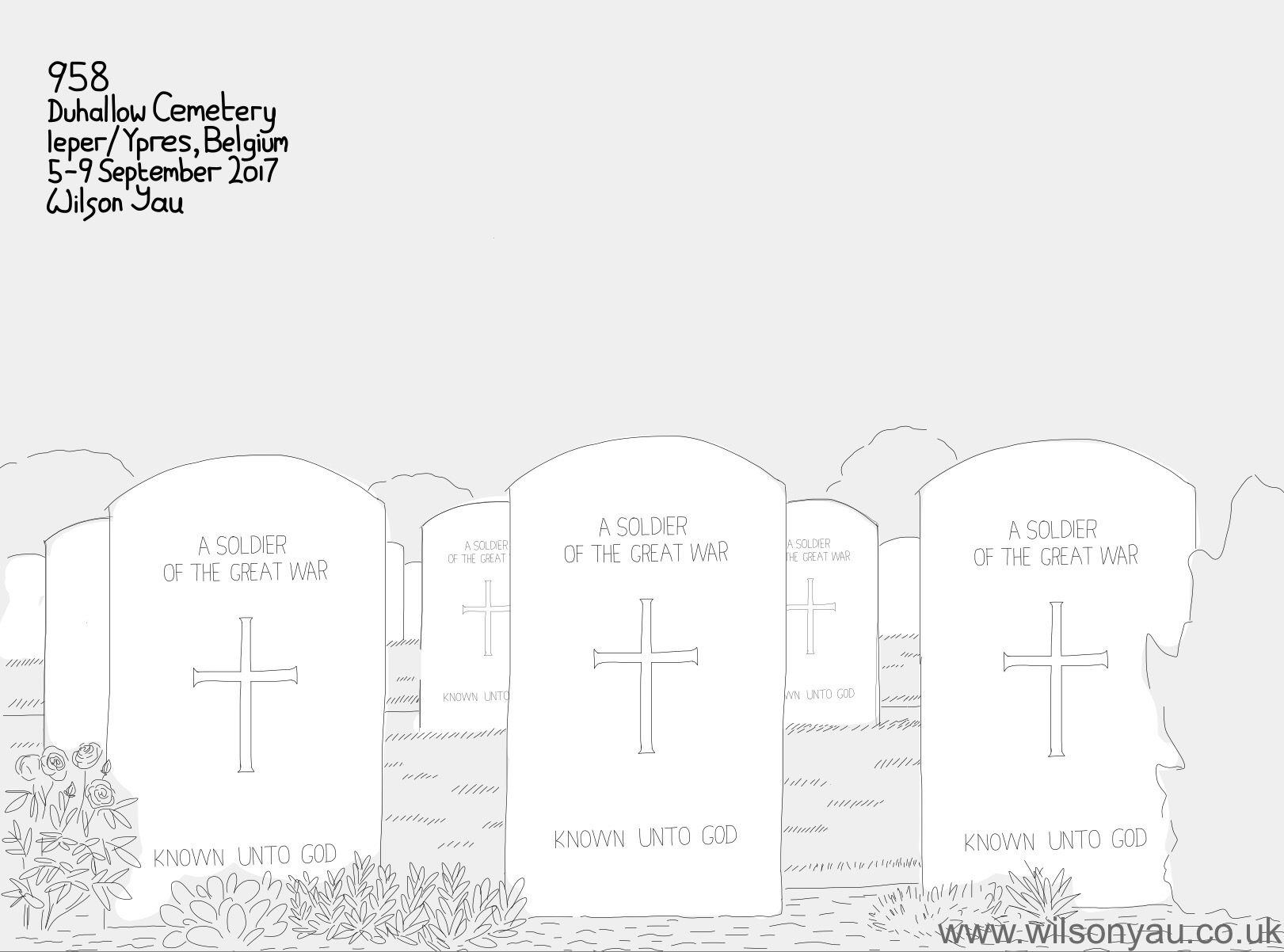 A few sketches from my time in Ieper (Ypres), Belgium, in September 2017. Whilst there I visited some of the city's war cemeteries which are the resting places those who died in World War One. Seeing all the names and ages of the fallen soldiers inscribed on each grave stone was very moving. For those bodies that couldn't be identified, their grave stones were nameless and that gave them extra poignancy. These cemeteries are all beautifully maintained by the Commonwealth War Graves Commission.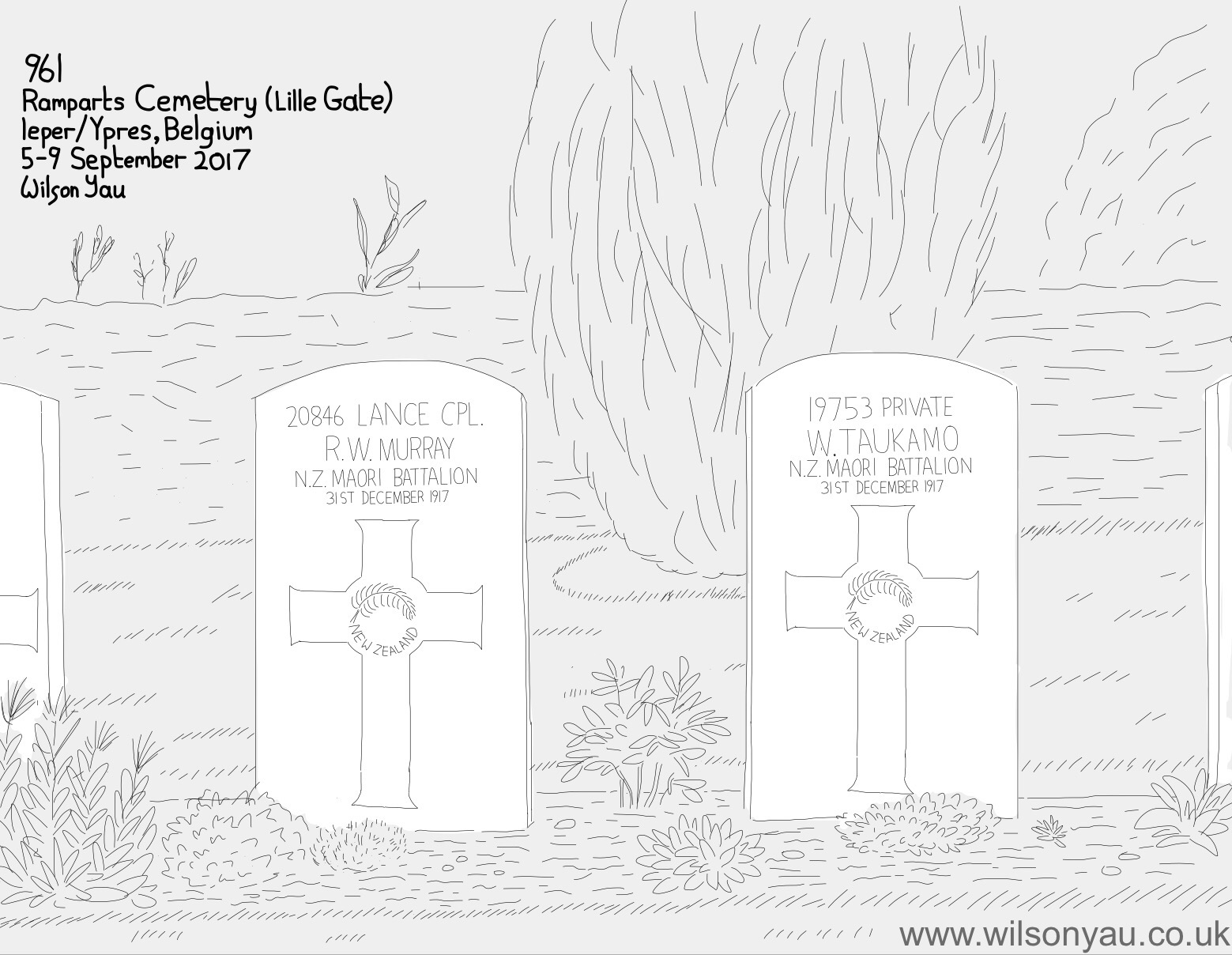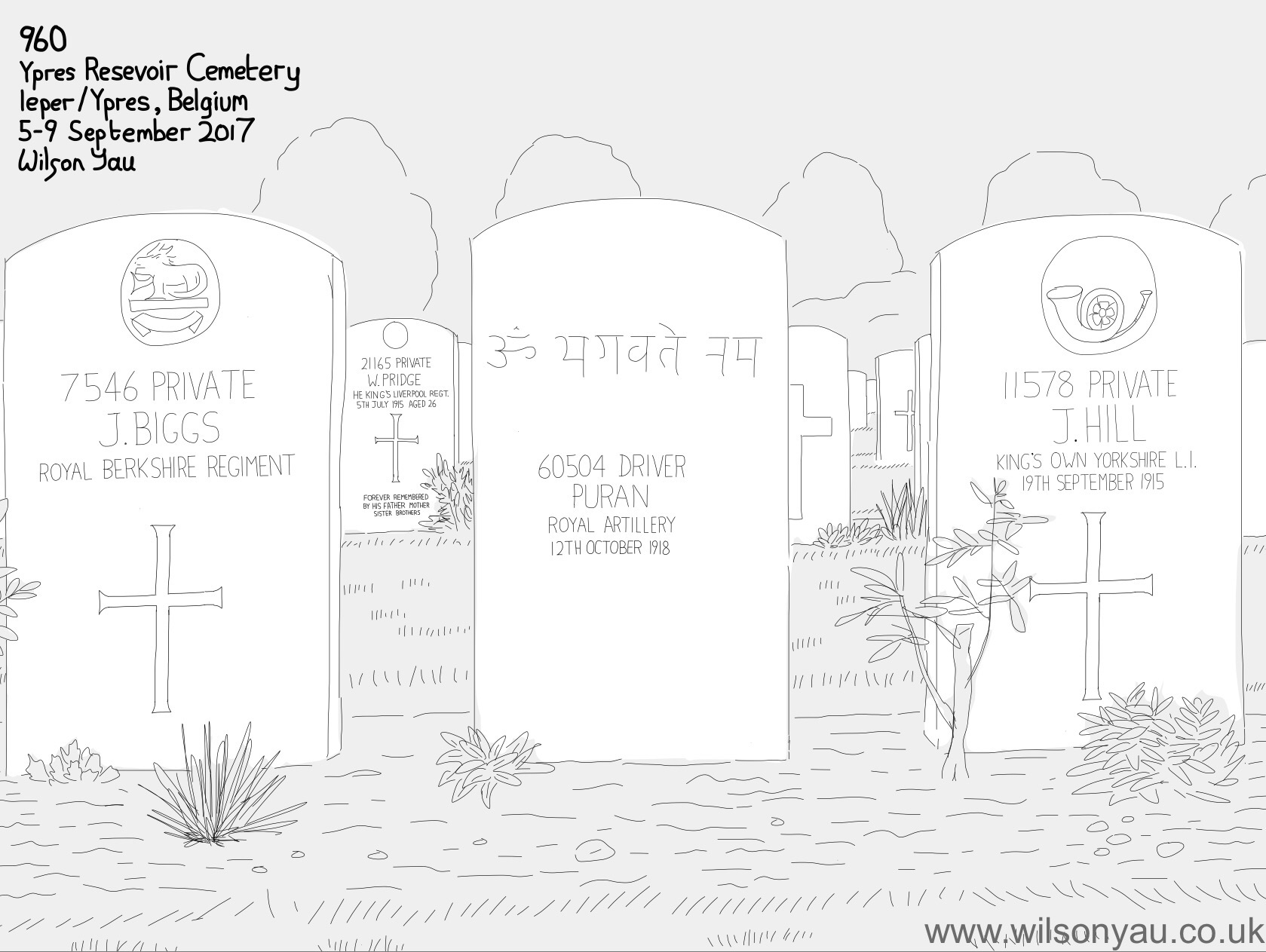 There is much diversity in the backgrounds of the fallen. Amongst the graves, I could see the names of Maori, Indian and Jewish men, all of whom died too young.
Ieper itself is a giant memorial, as it was rebuilt in replica after being completely destroyed in World War One. It looks like a beautiful medieval city, but almost everything was built after 1918.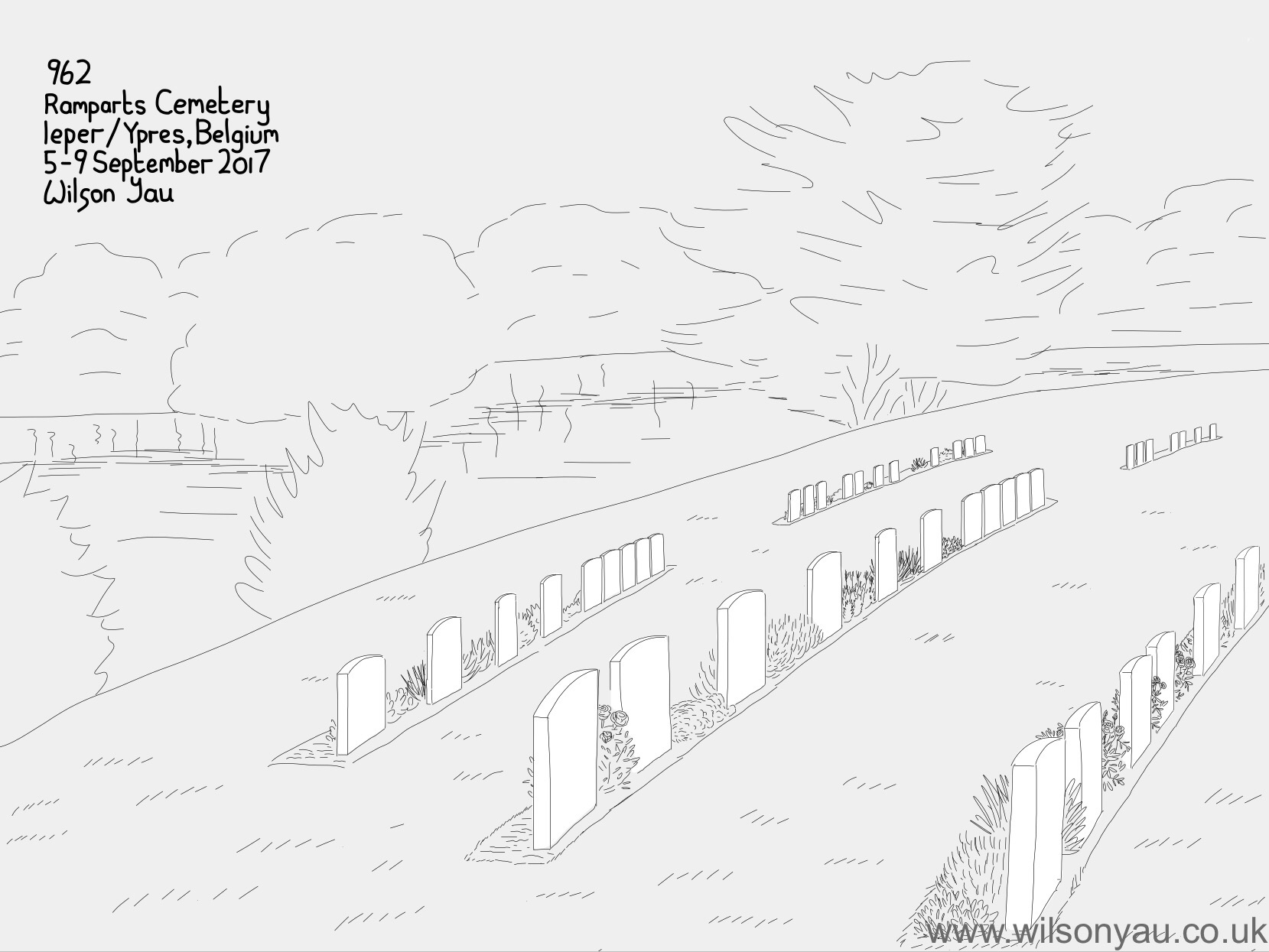 Medium: Digital drawing created on an iPhone 6 and using Adobe Draw app
Drawn: 4th – 9th September 2017