Drawings from life in a Birmingham suburb.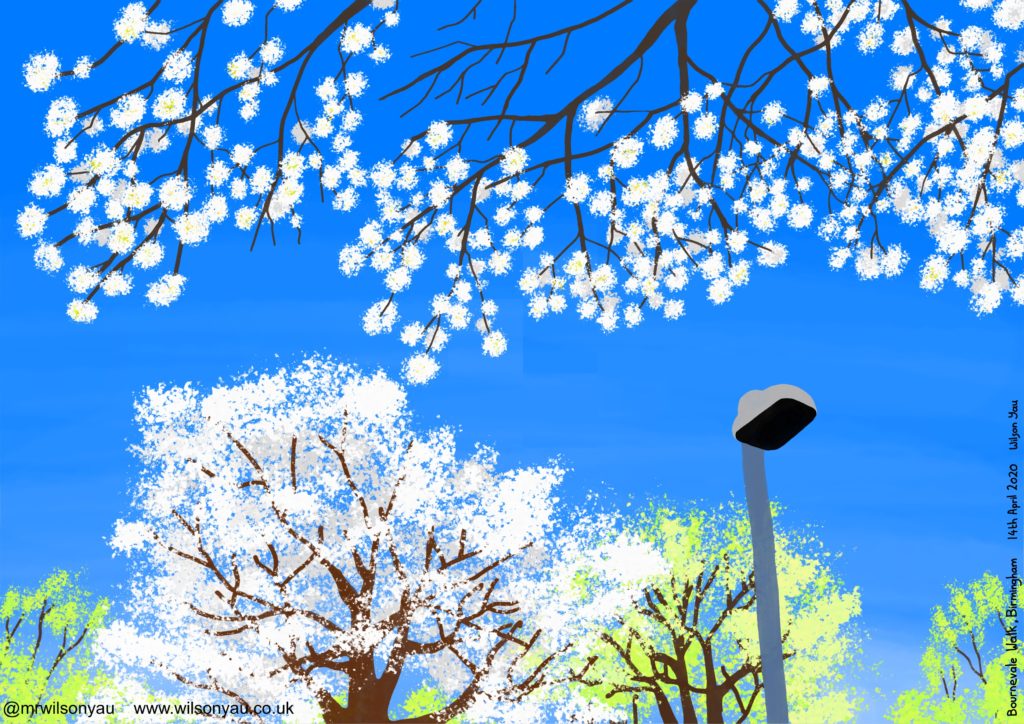 The immense disruption caused by the coronavirus outbreak in 2020 has, as for everyone else, impacted on my daily life and all future plans. I am extremely grateful I've been spared from its worse effects so far, and that all my immediate family and close friends are safe and well.
My art work is based on what I see around me, and for the most part it was inspired by my daily commutes on London's Tube. That subject is for now no longer part of my life and I've ceased drawing it. My work is now inspired by the suburbs of Birmingham, England, where I grew up and where I am living with parents and brother during lockdown, leading to a lot of re-evaluation of places I had known better when was in my teens and early 20s. It's very peaceful and green here.
My drawings are regularly posted on Instagram. Below is a selection of the drawings, all drawn on an iPad using the Adobe Fresco app.