Drinking is banned on the Tube, but who's going to notice?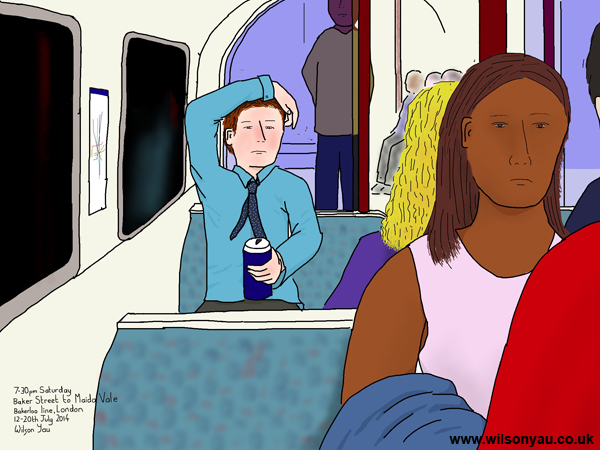 On my way home after a trip to Oxford I saw a man in the next next row of seats who was exhibiting some odd arm movements, possibly brought about by some heavy drinking, until he got off at Warwick Avenue station.
I'm trying to simplify my drawings, so that I can finish them more quickly.
Medium: Digital drawing on iPhone
Date drawn: 12th – 20th July 2014