Time for less commuting and for more eating and gift giving.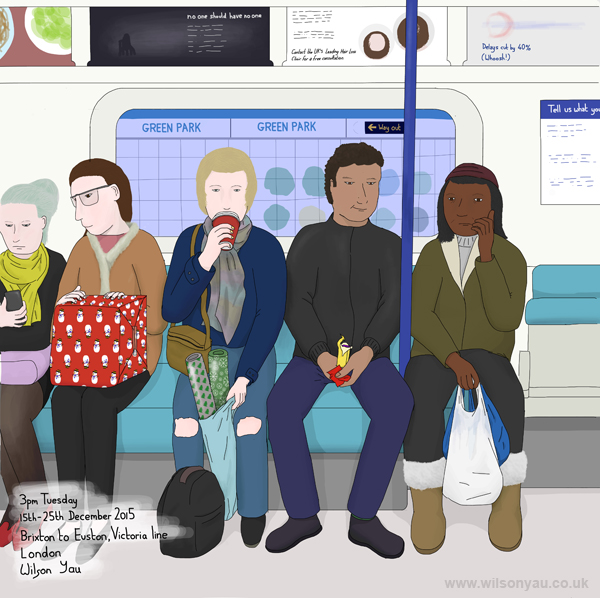 In the run up to the Christmas holidays, there was a noticeable increase in the appearance of wrapped gifts, large shopping bags and rolls of wrapping paper on show. Like most people around me, the focus of my growing excitement was on the time with family and the rest that the festive break would provide.
I finished this drawing on Christmas Day, when I was far away from the Tube.
Medium: Digital drawing created on an iPhone 6 and using Adobe Ideas app
Drawn: 15th – 25th December 2015