I wonder what was on that phone?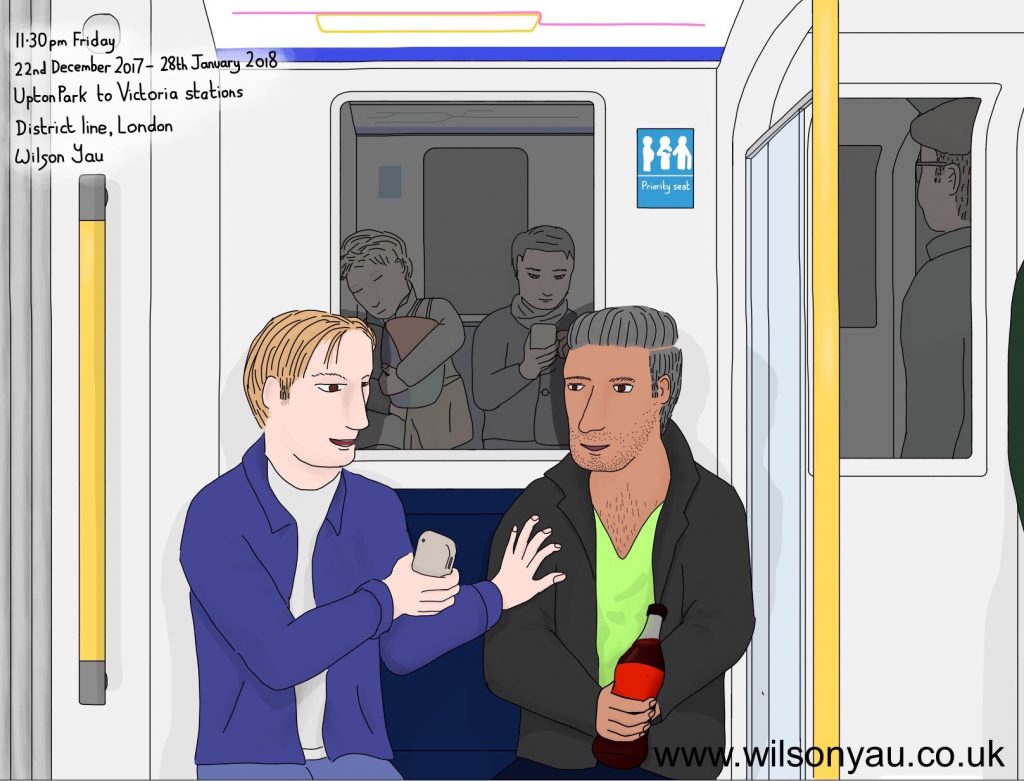 Just before Christmas, there can be a rush to get things done and see people. It's one of those times when Londoners will go to the opposite side of their massive city – which can seem like long-distance travel – to see friends or family. Late on a Friday, travelling from east London all the way back to the south and the opposite side of the Thames, I sat opposite two guys who seemed excited about chatting and about what was on one of their phones.
It took me a while to draw this. Afterall, it was during Christmas, New Year and my birthday.
Medium: Digital drawing created on an iPhone 6 and using Adobe Draw app
Drawn: 22nd December 2017 – 28th January 2018
Watch a video of it being drawn: