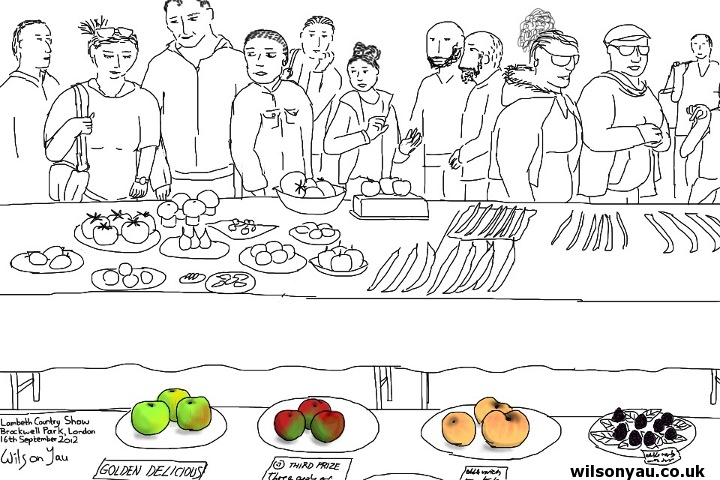 At the Lambeth Country Show one can see sheep shearing, prize-winning vegetables, falconry and dog shows, as well as eat well and drink cider. It has a great atmosphere and one of the reasons Brixton is such a unique place. So how was this drawing created? If you're familiar with Photoshop and similar image-manipulation software, then you'll know about layers. Each layer is a digital surface for different images, text or shapes. I'm guessing other people can draw on one layer, but I use multiple ones for different elements. Here's a breakdown of the different layers I created for this drawing and how I used them: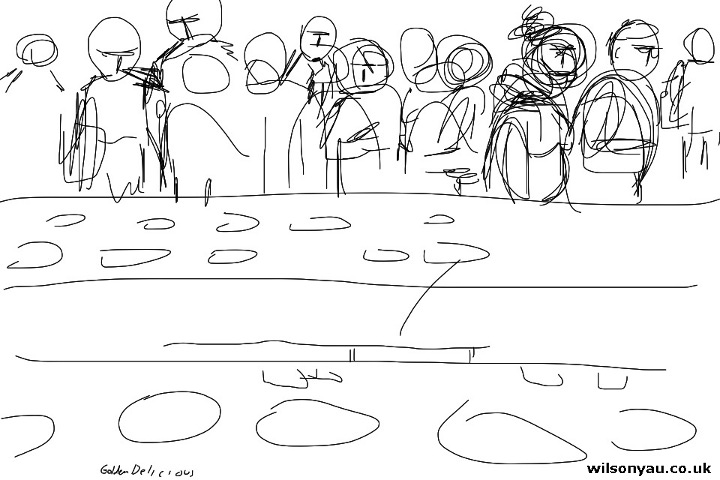 iPhone drawing
This is the rough image I drew whilst on site, a marque at the show. Sometimes I can do the whole image on location, in this case it was very busy so it was diffcult to stay in one place. I drew out the main elements and took a photograph to record the details for use later.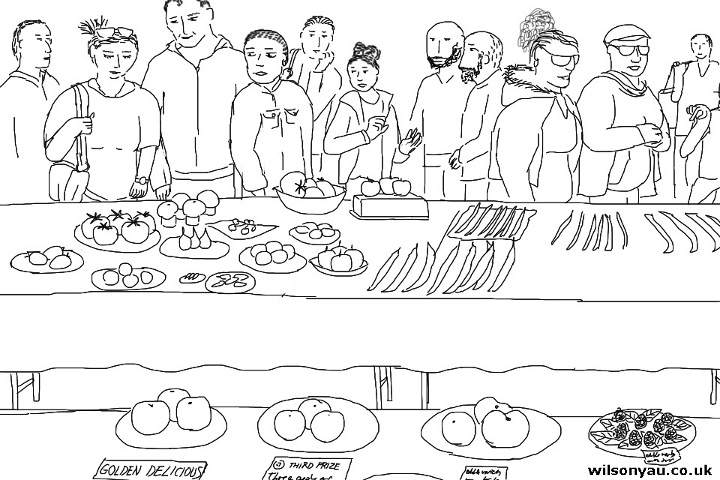 On a new layer above the sketch, I went over the lines on the sketch. The first layer was faded out once the new one with the final outlines had been drawn.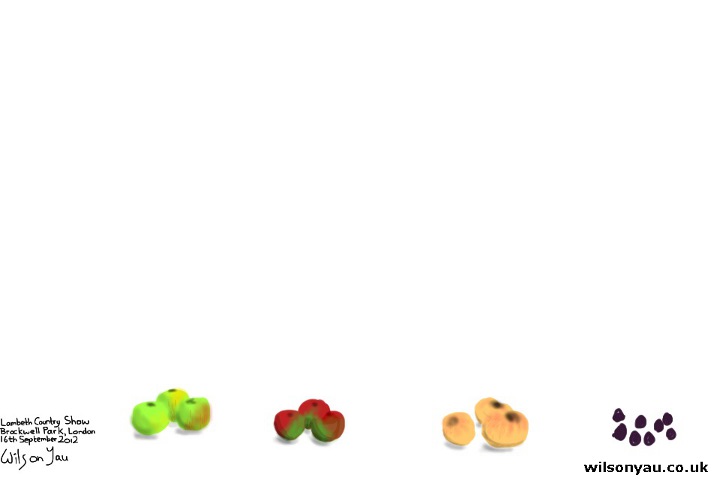 A new layer was created under the one for the outlines for the colour and shading. It's very hierarchical; lines or colours above 'hides' anything beneath on the layer below. This image has essentially two visible layers and both at 0% transparency, there are other drawings with many more layers and with different levels of transparency.