An enjoyable exhibition, I recommend it.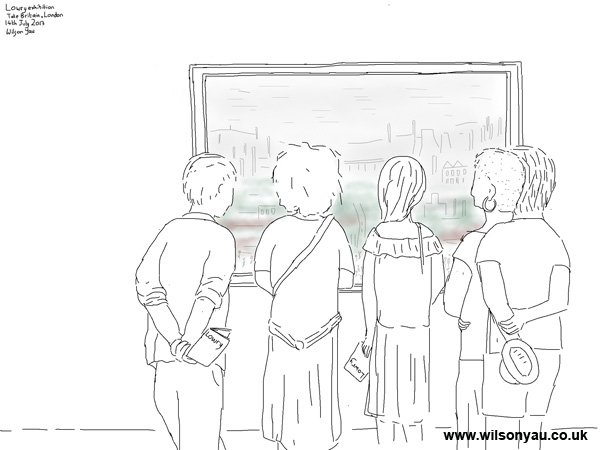 I enjoyed this exhibition, Lowry and the Painting of Modern Life, no matter what art critic Brian Sewell said in the Evening Standard. I spent quite a while in the galleries of Tate Britain, going back to certain paintings, and then to draw my own picture, of course. The fantastic weather we've been enjoying in the capital meant it was quiet in the gallery, sometimes I had whole rooms to myself; me, alone with many million pounds worth of Lowry paintings!
This picture, completed in under an hour whilst I was sat in the exhibition, is a composite of the people that passed through. The Lowry work I sat in front and drew was in the last room, it's one he did towards the latter part of life, though it looked very much like everything else he did!
Medium: Digital drawing on iPhone
Date drawn: 14th July 2013