I was working late again, I wonder how many of my fellow commuters are also doing unpaid overtime?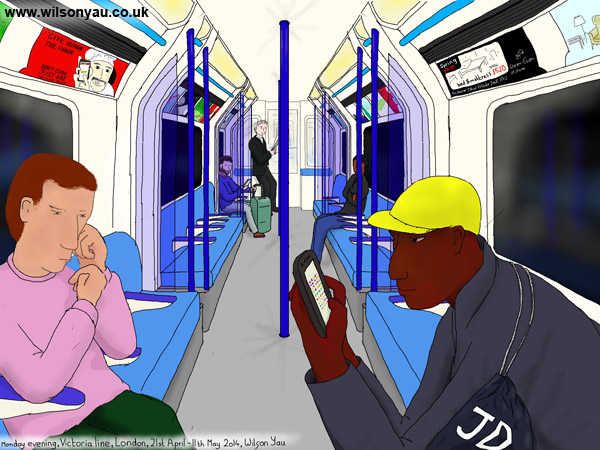 Tired from working late, somehow I still had enough energy to sketch a half-empty carriage. I was sat on the far end of the last carriage, though I was sat down on the right, so this is not the exact view I saw. The colours are from memory and many of the carriage details such as the adverts were drawn from what I saw on other subequent journeys on the Victoria line.
This drawing seemed to take a long time, three weeks in fact. A lot happened in that time, mostly me moving to a new flat, but I'm still using the Victoria line.
Medium: Digital drawing on iPhone
Date drawn: 21st April – 11th May 2014