Puzzle solving on the Tube.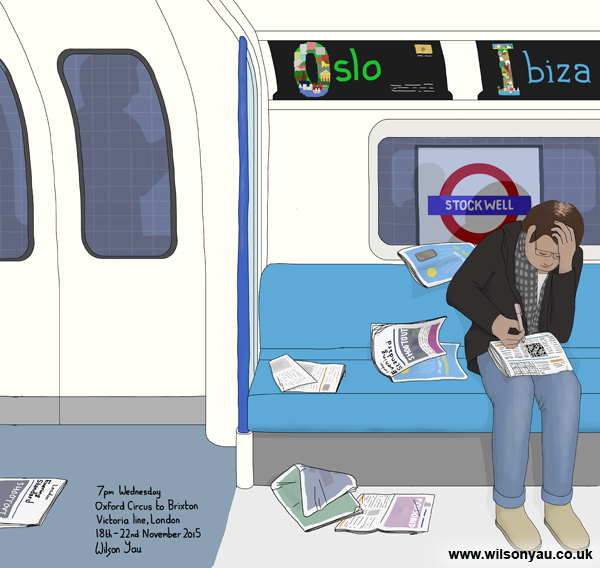 I had to make a sketch quickly of this scene of a fellow commuter engrossed in solving a sudoku puzzle, as I only had time to draw between Stockwell and Brixton (the last two stations of the southern end of the Victoria line); I was probably distracted by reading text messages or just too tired from working late. It was a typical evening commute from work, with its usual carpet of unwanted free newspapers on the floors and seats of Tube carriages.
This drawing was completed reasonably quickly, thanks to a free weekend. I spent one afternoon in the lovely cafe at the Black Cultural Archives to escape the flat and to find somewhere warm to complete this drawing.
Medium: Digital drawing created on an iPhone 6 and using Adobe Ideas app
Drawn: 18th – 22nd November 2015