I didn't go to the festival, but I was hearing all about it…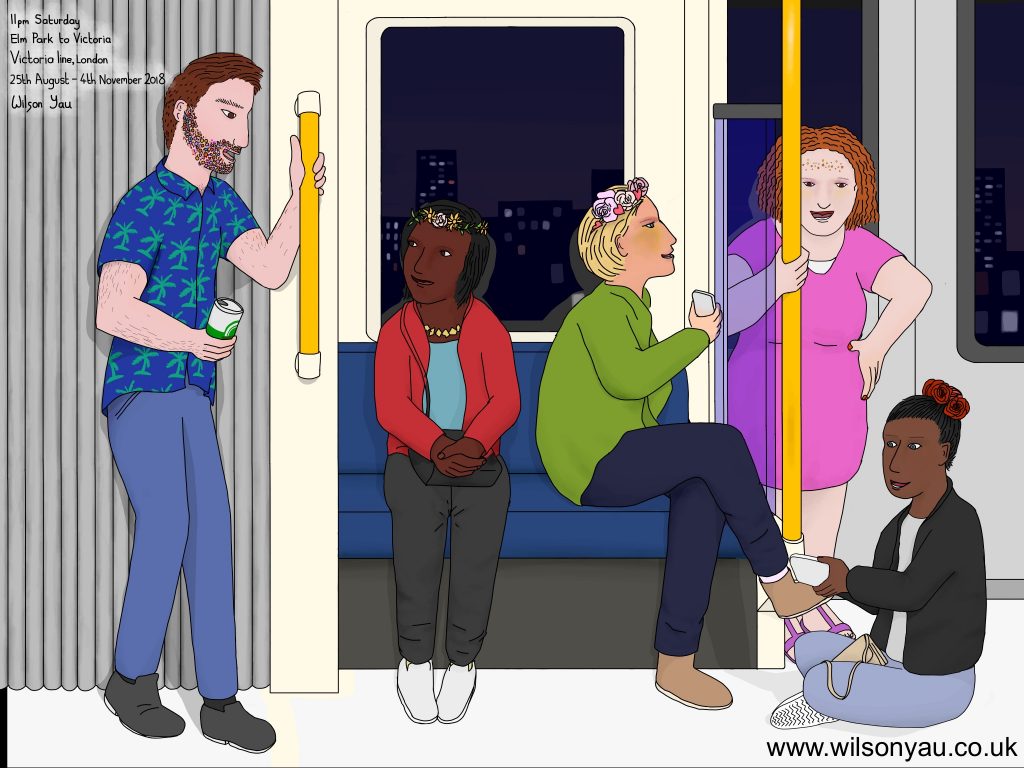 It was a long and entertaining journey from a house party near Elm Park back to Brixton. On the District line, I ended up on the same carriage as a lot of people coming from a music festival in Dagenham. They were talking about the various 1990s pop acts they had seen, such as the Vengaboys (I remember them!). One person who stood out was a man with glitter encrusting his beard, he was drunk and worried about the glitter coming off and perhaps that it was too much. He said to his friend "I look like a twat, I feel like it's quite a lot". I thought he looked amazing! Some of the women next to him were busy sharing photos of the festival.
Slowly, I realised some of them were strangers talking to each other. At some point in Zone 1, all the women got off while discussing the need to eat pasta when back at home. This left the man with the glittery beard and his friend sitting next to me to have more crude discussions. His friend tried to reassure him the women had no problem with him and that he should go home, but he really wanted to spend his last five pounds he had on one more drink. He made some recommendations to his friend about tomorrow: "Sunday is about eating, looking after yourself… enjoy your Sunday. Get a Domino's in." It made sense to me.
A 21-second video of the drawing being created:
View this post on Instagram

Medium: Digital drawing created on an iPhone 6 and using Adobe Illustrator Draw app
Drawn: 25th August – 4th November 2018