So many things one can do with a digital device.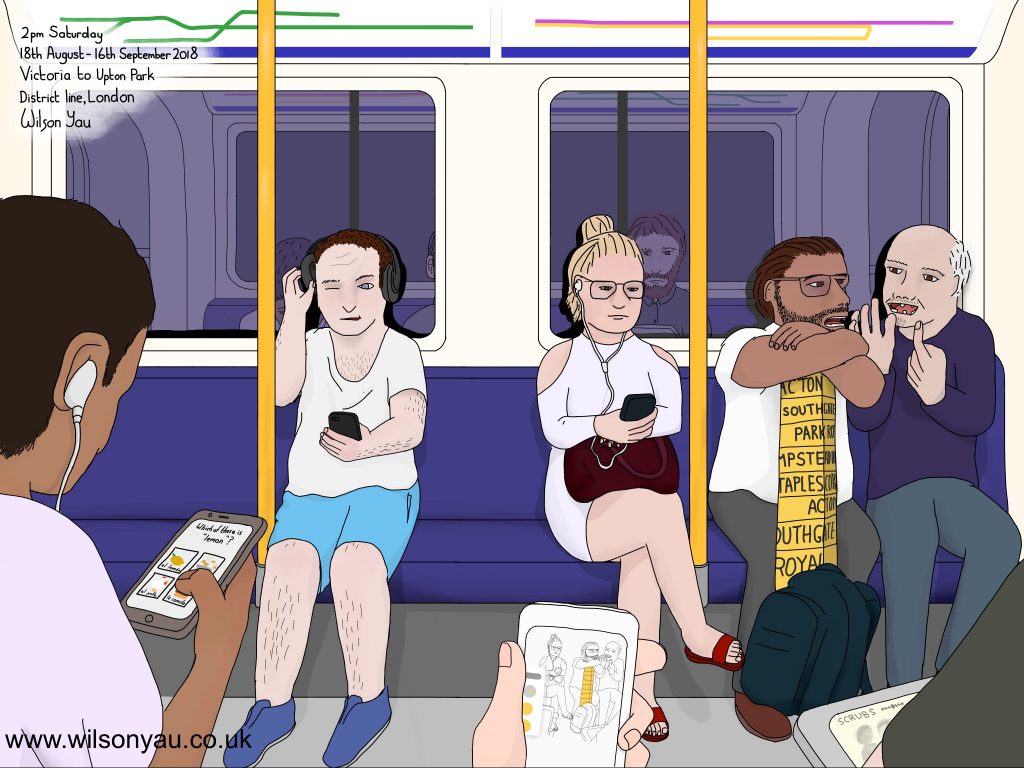 I wasn't going to or from work on this Tube journey, for a change, I was heading to a paaaaarty! In this carriage, I spotted people using their smartphones or tablet for many things. Obviously, I was drawing; other people were using the Duolingo app to learn Spanish, someone else was watching episodes of Scrubs on their tablet, others were doing the more typical activity of listening to music.
What really caught my eye were the two people not using any technology, they were doing the old-fashioned thing of talking. The guy on the right was quite animated during the discussion, whilst the man on the left held under his arms a bright yellow package with the names of various parts of London.
A video of the drawing being created:
View this post on Instagram

Medium: Digital drawing created on an iPhone 6 and using Adobe Illustrator Draw app
Drawn: 18th August 2018 – 16th September 2018