I don't use the District line often, but carrying large presents isn't normal, is it?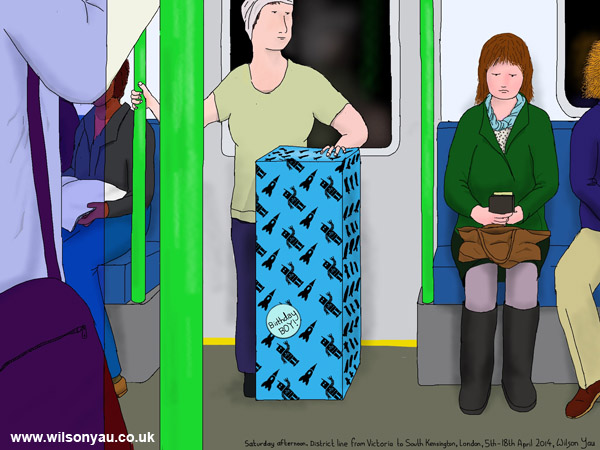 Only two stops seperate Victoria and South Kensington stations, so that is all the time I had to sketch as much as I could from my Tube journey. It's always interesting to see what people carry on the underground. Judging from the size and wrapping, one lucky child was going to receive a huge gift on his birthday.
I completed this drawing based on that quick sketch and from my memory. It's taken a while to draw this, much of this was done on my commutes to work, as I've been so busy looking for a new place to live. I finally finished it on a rare day off, sitting in a local cafe, thanks to the Good Friday bank holiday.
Medium: Digital drawing on iPhone
Date drawn: 5th – 18th April 2014