A place to discover a cheap meal and more about coaches.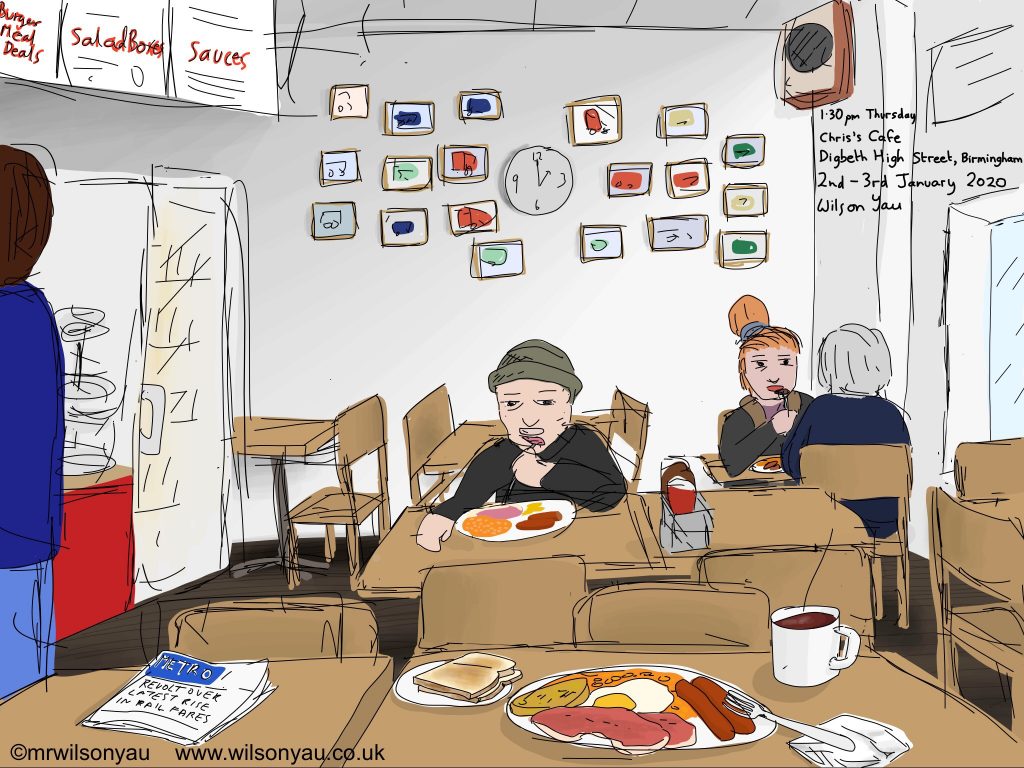 Love fry ups, love coaches? Then you'll enjoy this place. Next to Birmingham's main coach station is Chris's Cafe, in Digbeth. Inside this friendly cafe, the walls are covered in jauntily positioned framed photos of different buses, and many of the customers are coach drivers from next door. It was a great place to draw as well as to eat. I did particularly enjoy drawing the food in this piece. The sketch was dawn on my iPhone using my finger, to keep it inconspicuous, then coloured in on my iPad when I was at home (well, my parents' place).
Digbeth has for over two decades being touted as the next regeneration hotspot, and some bits have been improved drastically. Thankfully, there are still good greasy spoon cafes around like this place. £6 for a full English breakfast including coffee and toast – brilliant!
Medium: Digital drawing created on an iPhone 6 and iPad (2019) and using Adobe Illustrator Draw app
Drawn: 2nd – 3rd January 2020
Drawing number: 1189