Nothing stops London.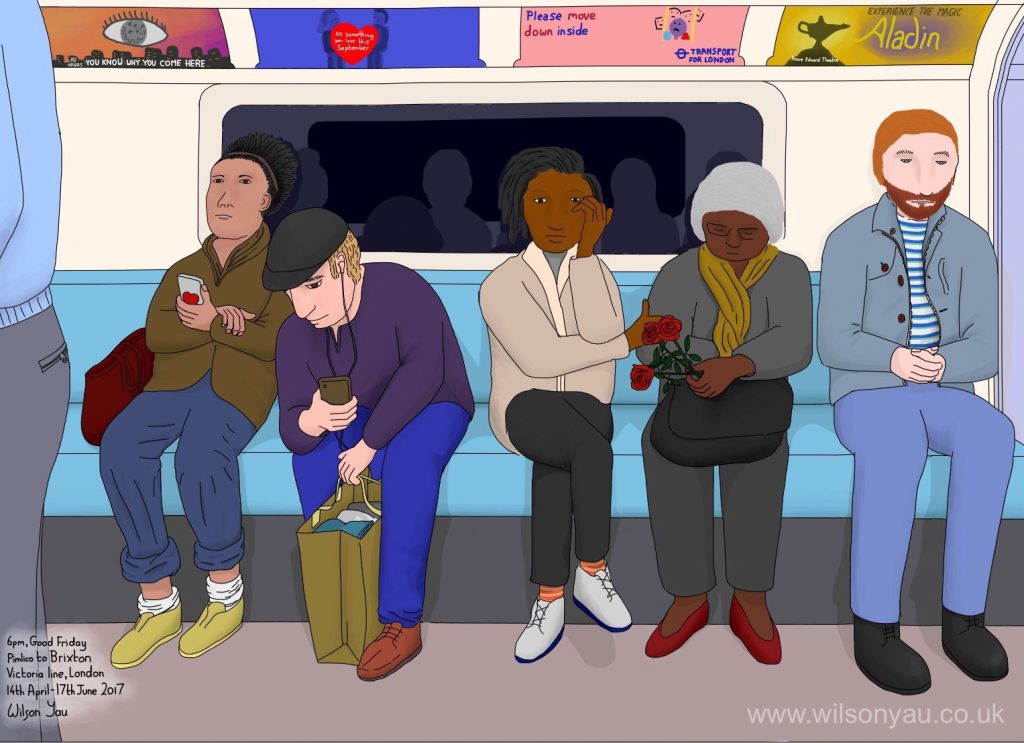 Events in the news have been shocking, but – despite the headlines – life in London carries on. It has to.
This drawing took two months and done almost entirely during my commutes, which was the only time I had to draw due to work and other commitments. The older woman with the roses caught my eye first, then the rest of the drawing followed. It leaves only one question: where are my flowers? I'm publishing this during a rare London heatwave, so thick coats have been shed to reveal lots of flesh!
Medium: Digital drawing created on an iPhone 6 and using Adobe Draw app
Drawn: 14th April – 17th June 2017