The flowers weren't for me.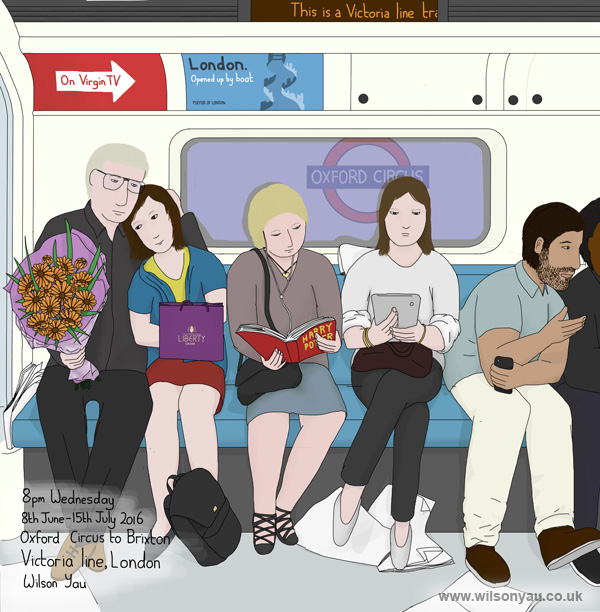 I toil long hours at my job to keep those bills paid, it leaves little time to draw. So, as usual I'm snatching a few minutes here and there to scribble away at my iPhone screen, hence over a month to finish this drawing. On this particular commute home, the couple on the left caught my eye with their flowers and bag from upmarket department store Liberty, signs I hope that they had a nice night out. They were a good visual distraction from the discarded free newspapers that carpet Tube carriages every weekeday evening.
Do my drawings capture the positive side of commutes? Or do some of these people look like they're in dispair? Personally, I still enjoy using the Tube, I hope my drawings convey some of that wonder and curiosity about this engineering marvel.
Medium: Digital drawing created on an iPhone 6 and using Adobe Ideas app
Drawn: 8th June – 15th July 2016