YouTube video: The Big Draw in conversation with Wilson Yau, RIBA

On 24th June 2020, I had a fantastic conversation with The Big Draw Director, Kate Mason, about drawing, what its means to me and about my work. Using architecture as inspiration, I also demonstrated new ways to draw using basic materials most people might have in the home: scissors, A4 paper, washi/masking tape, pencil and an eraser. These three techniques were: how to draw with tape, an eraser and scissors. This was originally filmed as an Instagram Live conversation on their Instagram channel. The Big Draw are an amazing charity tirelessly promoting visual literacy. For more great video content subscribe to their YouTube channel and go to their blog for inspiration and ideas.
Some screenshots
Images below: Screenshots from my conversation with The Big Draw.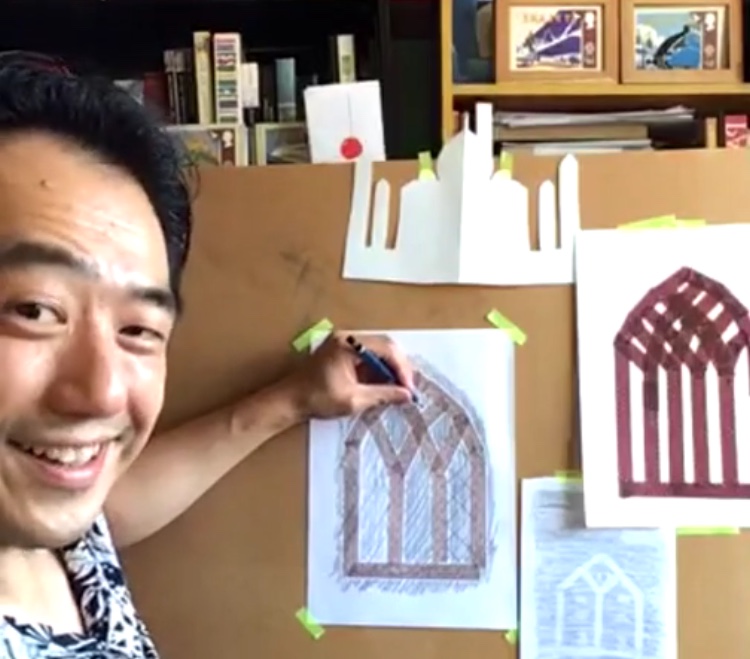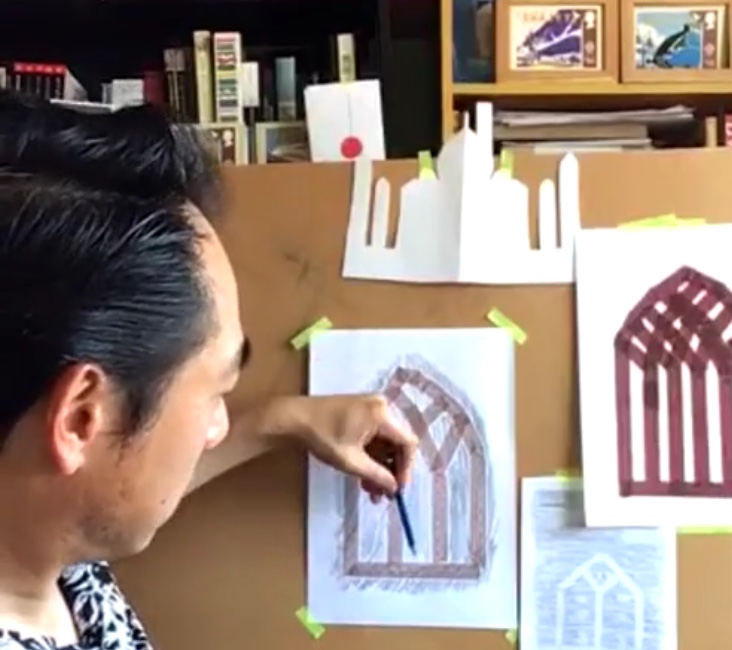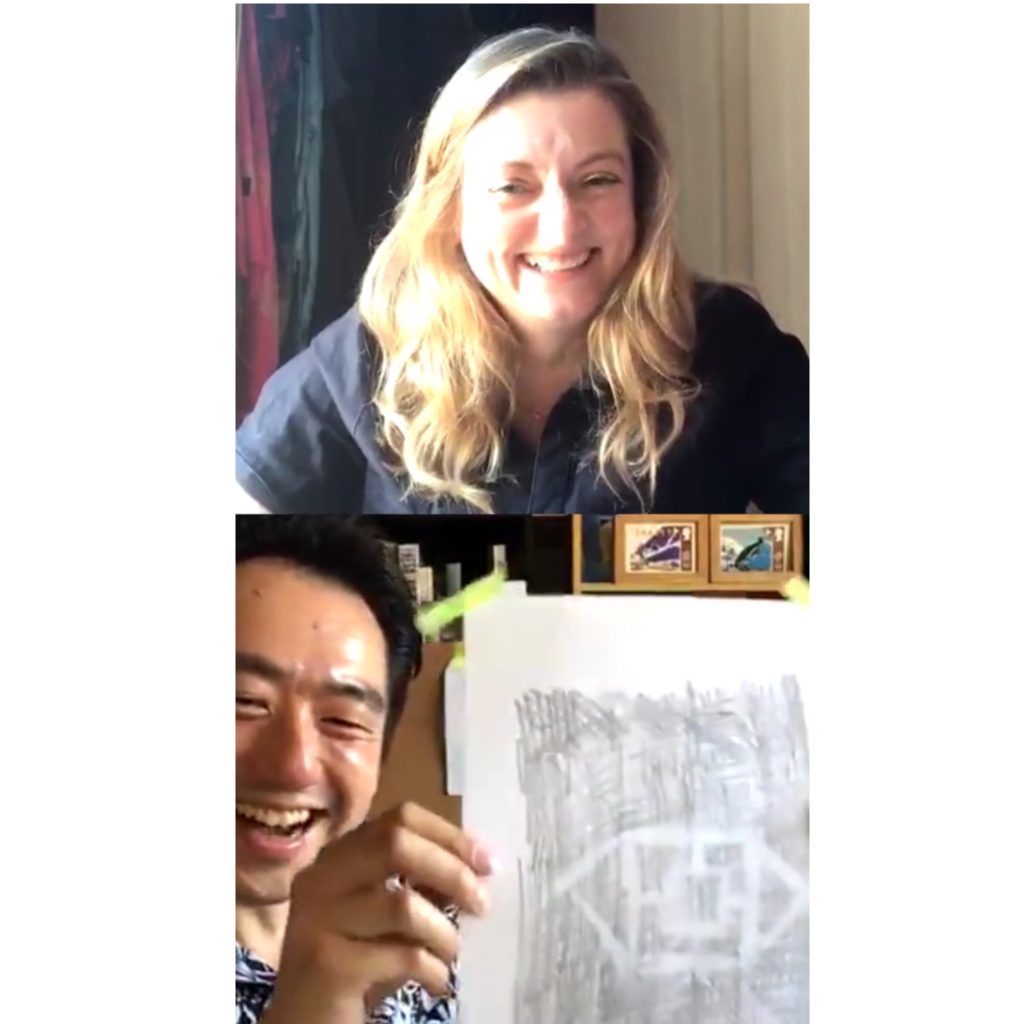 Behind the Scenes
Filmed during lockdown, I was filming from my parents' house where I had been for the whole of lockdown. Despite the limitations, I chose to make my small bedroom the 'studio' for this. Below is a behind-the-scenes photograph of the set up and how it was done. Technology is amazing in allowing us to do all this with just a few bits of equipment, which for me was just an iPad on a stand.