People are what make Brixton an amazing place.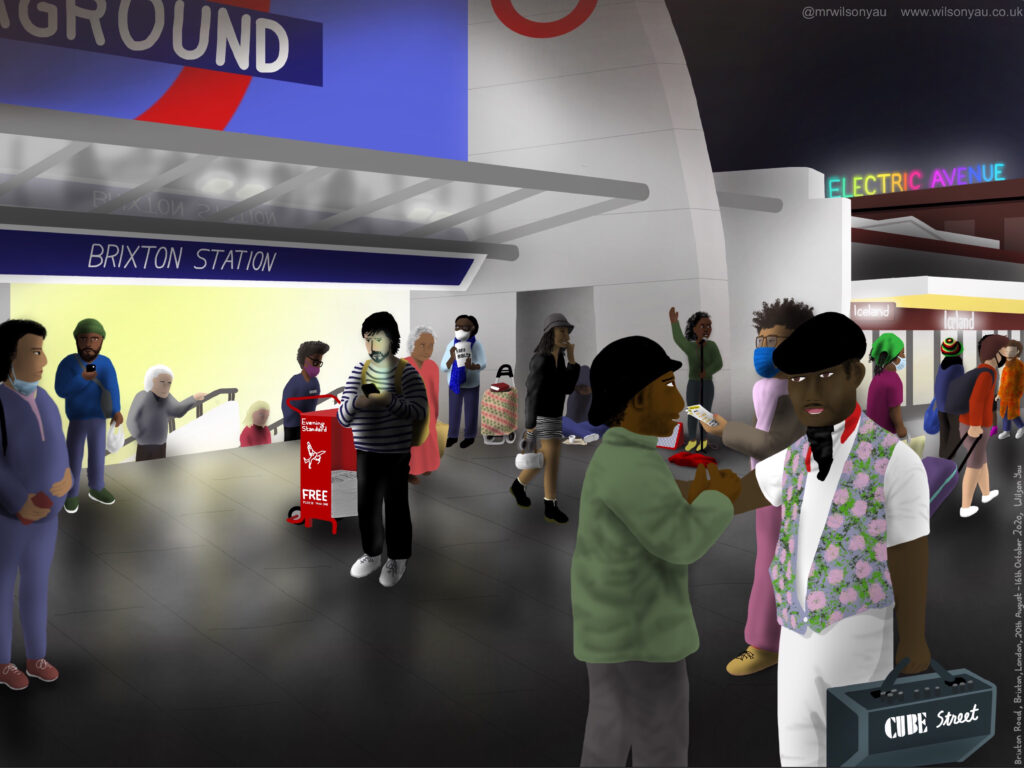 It's good to be back. The people in my picture I spotted outside Brixton Underground station over the course of two months. This drawing was started two days after I returned to Brixton, after having spent five months shielding in Birmingham. I rarely travel on the Tube anymore, but I get to experience Brixton every day. It's a rich subject for drawing. I enjoyed drawing all the local details, like the neon 'Electric Avenue' sign, the stand holding copies of the Evening Standard and the outside of the Iceland store.
What in Brixton shall I draw next?
Video of the drawing being created:
View this post on Instagram
Medium: Digital drawing created on an iPad using Adobe Fresco app
Drawn: 20th August – 16th October 2020
Drawing number: 1257