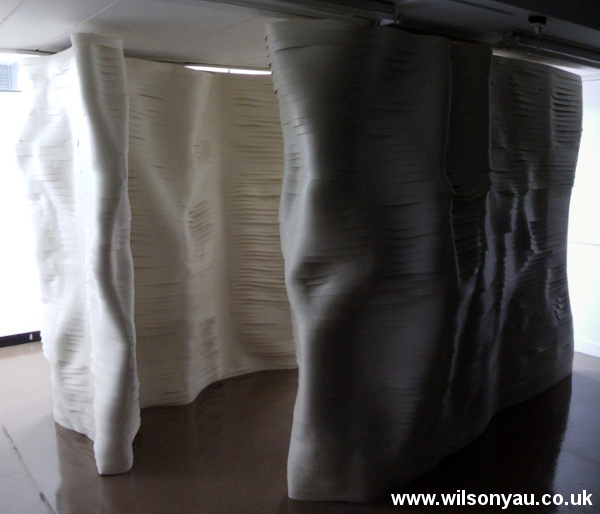 Over the course a week, I worked with paper to transform an empty exhibition space. This site-specific installation piece was created in 2010 for the the final exhibition of my MA in Art & Design in Education at the Institute of Education, University of London. This piece enabled visitors to experience a transformed space, surfaces that could be touched and to question what the nature of its construction. Placed at the centre of the studio, openings allowed visitors to enter a cocoon-like inner space. Athough it had a short life – 12 days – it stands as the only piece of full-sized architecture I have realised and it will probably remain so.
This exploration of the properties of paper to shape and create space, was linked to my concurrent work as an art teacher where my students also explored the creative potential of paper to make structures and patterns.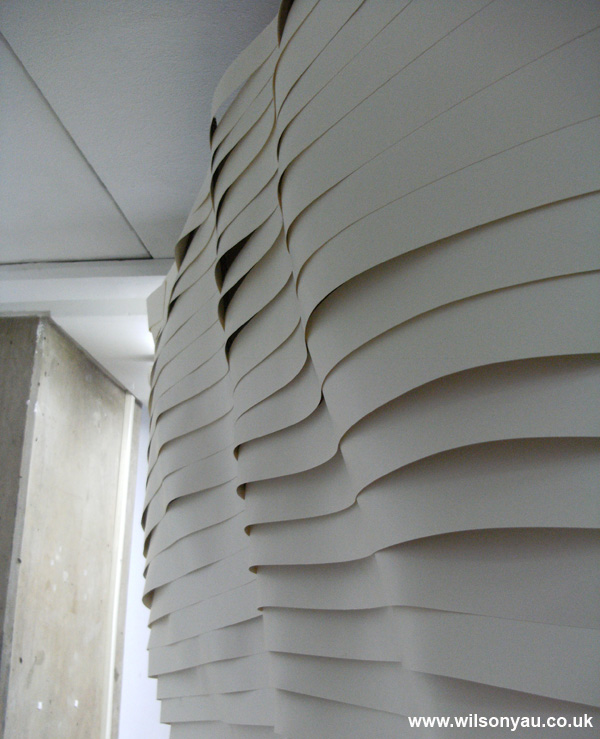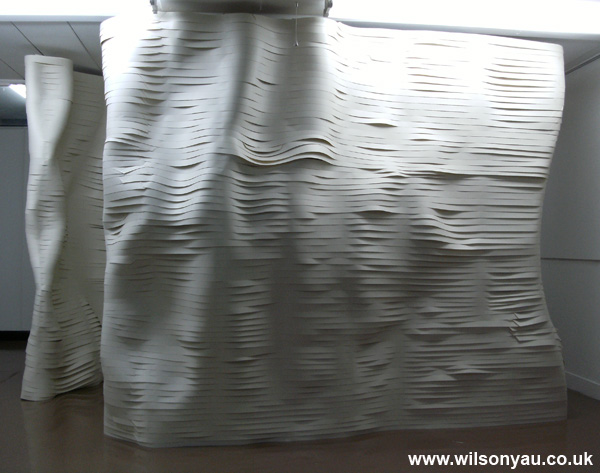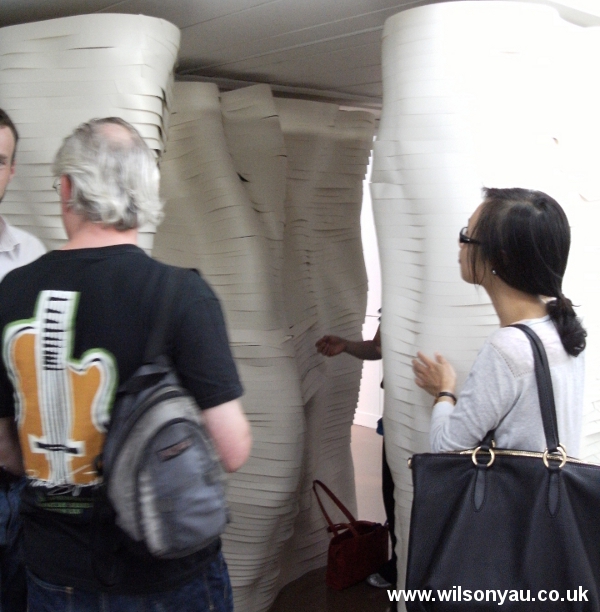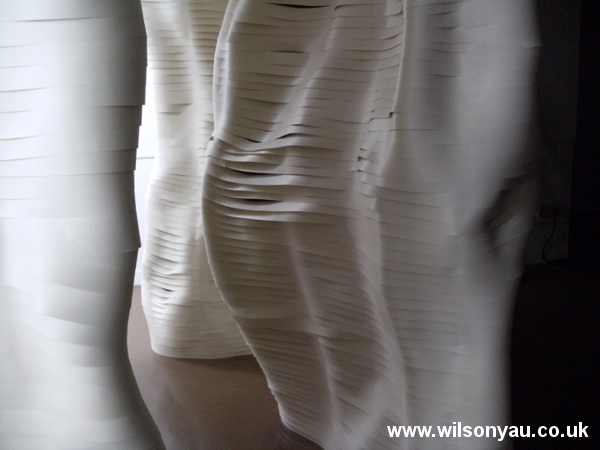 A video (1.11 mins) of the installation on its opening night.
Construction

A video (1.46 mins) documenting the creation and destruction of the installation.
Horizontal paper strips, each several metres long, were overlapped and attached to form a continous paper skin over a hidden 2.5-metre high wooden supporting skeleton. Cardboard fins attached to the wooden boards helped to distort the outer surface of the paper form.
De-installation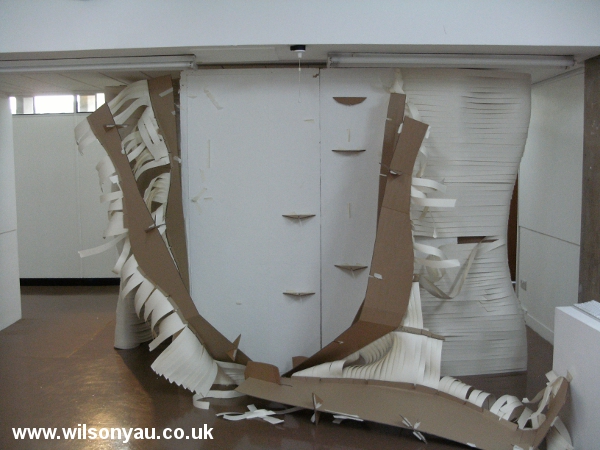 The de-installation process involved peeling off the paper surface. Most of the carboard fins remained attached to the paper skin. It was a fairly quick operation; just a few hours from being on display to going into a bin.