The completed model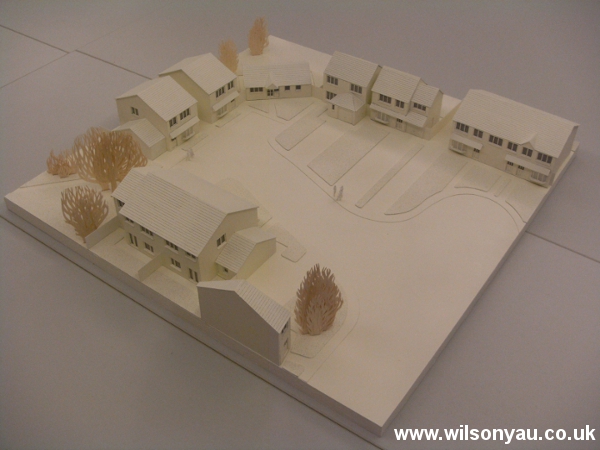 I was commissioned to build an architectural model (scale 1:100) of the set of the long-running British television soap opera 'Brookside' based in Liverpool. The model of Brookside Close was for the Royal Institute of British Architects' travelling exhibition 'A Place to call Home: Where we live and why' which explored mass housing in Britain. It took me six week to build, including time for research.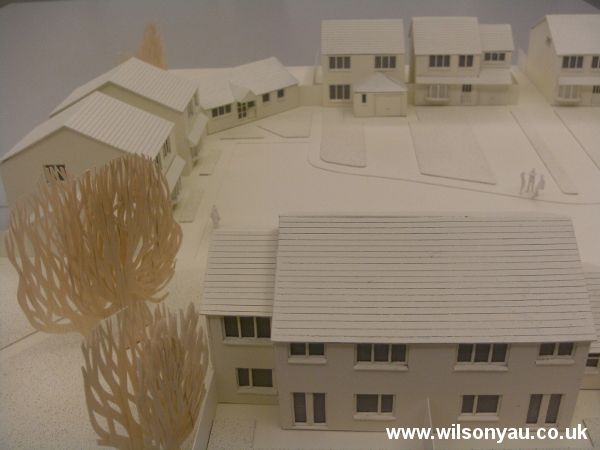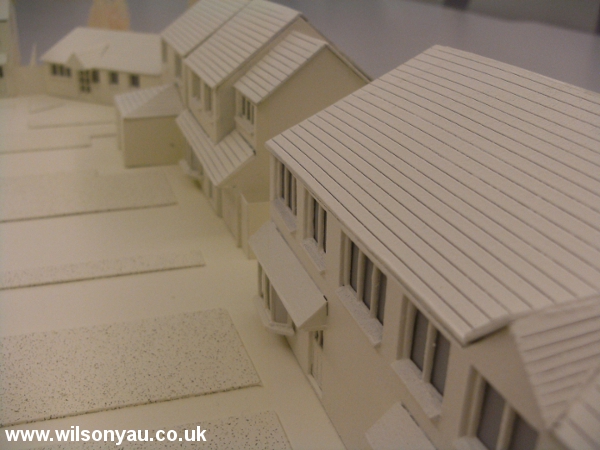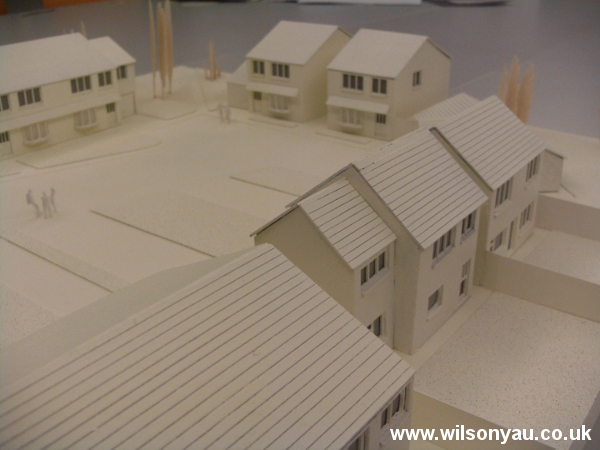 The exhibitions: London, Liverpool and Birmingham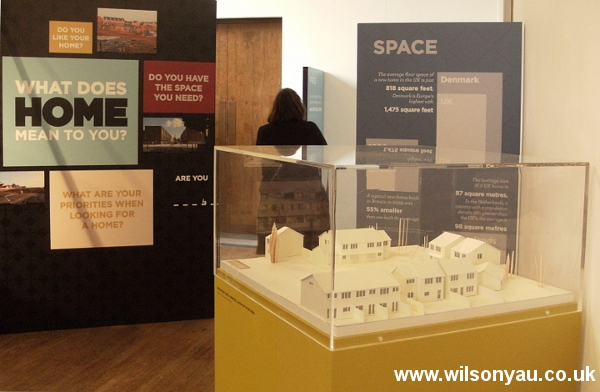 The exhibition was held at the RIBA headquarters, 66 Portland Place, London between 16 February and 28 April 2012. There the model of Brookside was on display with other models, including ones for Keeling House from the 1950s which was designed by architect Denys Lasdun, and Balfron Tower from the 1960s designed by Ernö Goldfinger.
The exhibition then travelled to Liverpool and the model went on display at Mann Island, Liverpool, between 15 June and 9 September 2012, then to the NEC, Birmingham, between 12 and 14 October 2012. The model is now part of the collections of the RIBA.
Making the model

'Start to finish: Making a model of Brookside Close' is a video (1.01 mins) documenting the different stages of making the model. Research and construction began in December 2011 and completed on 1 February 2012. The model was built from painted laser-cut MDF and cork, the trees were hand cut from balsa wood veneers. The base is a square piece of think MDF. Apart from the trees, all elements were then painted or sprayed white.