What a beautiful city!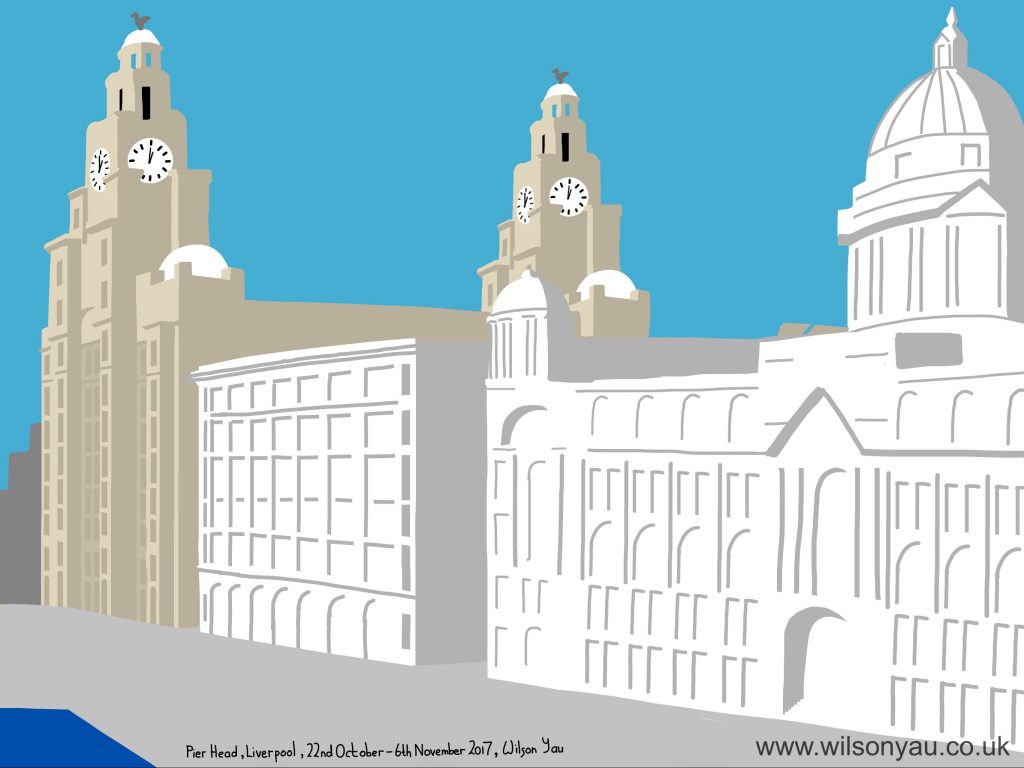 Liverpool has many beautiful buildings and fantastic free museums. The place is full of culture as a result, but was devoid of good weather thanks to Storm Brian when I was visiting. This view I drew on my iPhone was from the Museum of Liverpool and it shows the Three Graces on the city's waterfront at Pier Head: the Royal Liver Building, Cunard Building and Port of Liverpool Building. I have to admit, the blue sky was imagined. I hope to visit Liverpool again. There is so much more I could have seen if I had more than three days.
Below you can see a video of this drawing being created.
Medium: Digital drawing created on an iPhone 6 and using Adobe Draw app.
Drawn: 22nd October to 6th November 2017