London couldn't exist without them…
London's a busy place. I'm surrounded by many familiar people every day: friends, colleagues and housemate, even the same people handing out free newspapers and Time Outs or preaching on the streets.
I often forget many people are just passing through the city until I hit the Underground. Tourists are especially noticeable with their guidebooks and maps. This was the case after I finished late from the office and – from Oxford Circus until they left at Victoria – shared a carriage with a family of Japanese tourists. I couldn't read the title, but I saw their guidebook had a picture of Camden Lock and the Houses of Parliament, a reminder that tourists are usually seen north of the river or Zone 1, rarely southwards towards Brixton, yet. London wouldn't be a great city if it weren't for tourists. A city this good needs to be shared.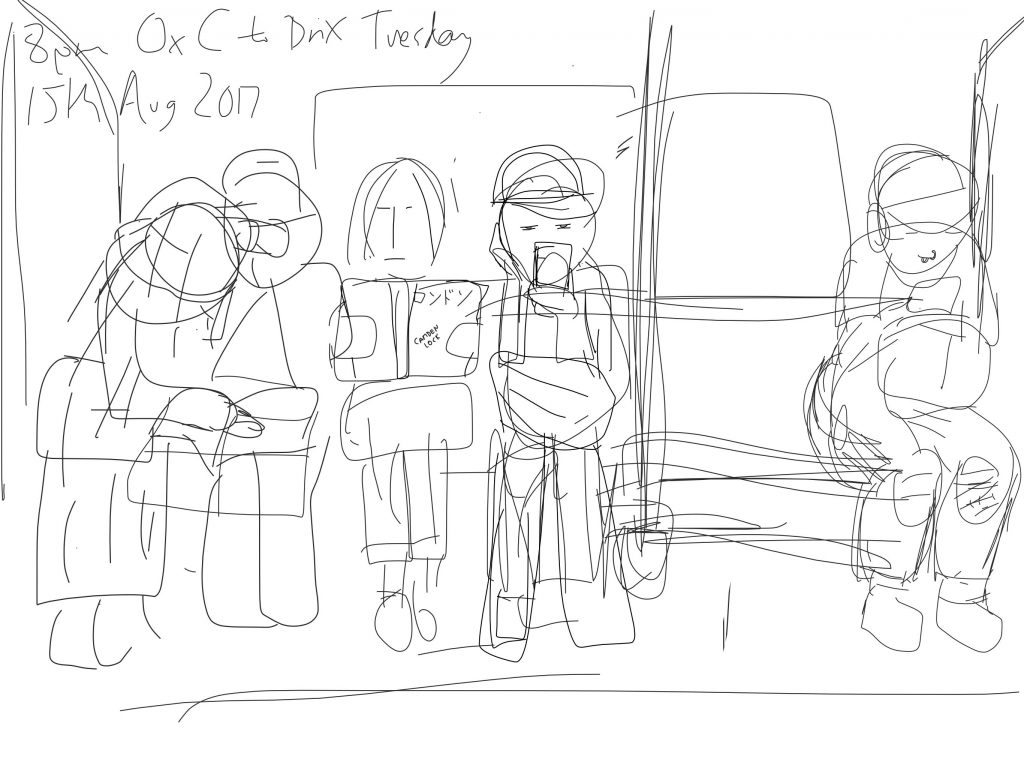 Medium: Digital drawing created on an iPhone 6 and using Adobe Draw app
Drawn: 15th August – 17th October 2017