On the Tube, you're not only sharing germs, air and space, but also the free newspapers and magazines.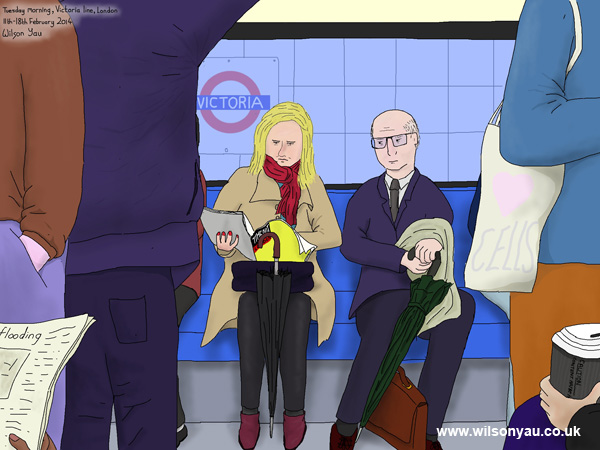 Another busy Tuesday morning on the Victoria line. Life on the Tube carries on, though with the odd clue about what's happening on the surface – in this case it's the umbrellas. I saw a well-dressed man read another commuter's Time Out magazine. Sharing is caring!
On each journey over the course of a week, there could be enough time for an individual element to be drawn and coloured to completion, e.g. a coffee cup, pair of hands or bag.
Medium: Digital drawing on iPhone
Date drawn: 11th-18th February 2014