When I leave Brixton, I'll miss everyone on the Victoria line. Even the ones in fancy dress.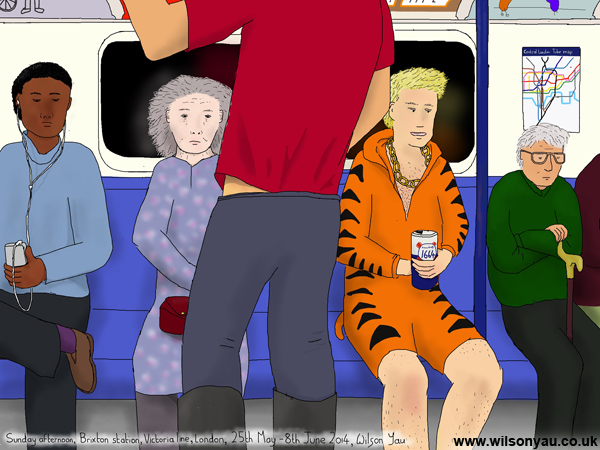 Warm weather brought out a party atmosphere and a group of people dressed as characters from Winnie the Pooh. On my journey with me was what I guess to be loud and drunk versions of Tigger and Winnie the Pooh
This drawing was created over the course of two weeks, almost completely on my bus and Tube journeys from Tulse Hill and Brixton to Oxford Circus.
Medium: Digital drawing on iPhone
Date drawn: 25th May – 8th June 2014
Here's a video recording the drawing being created: