The Thames can look magical, sometimes.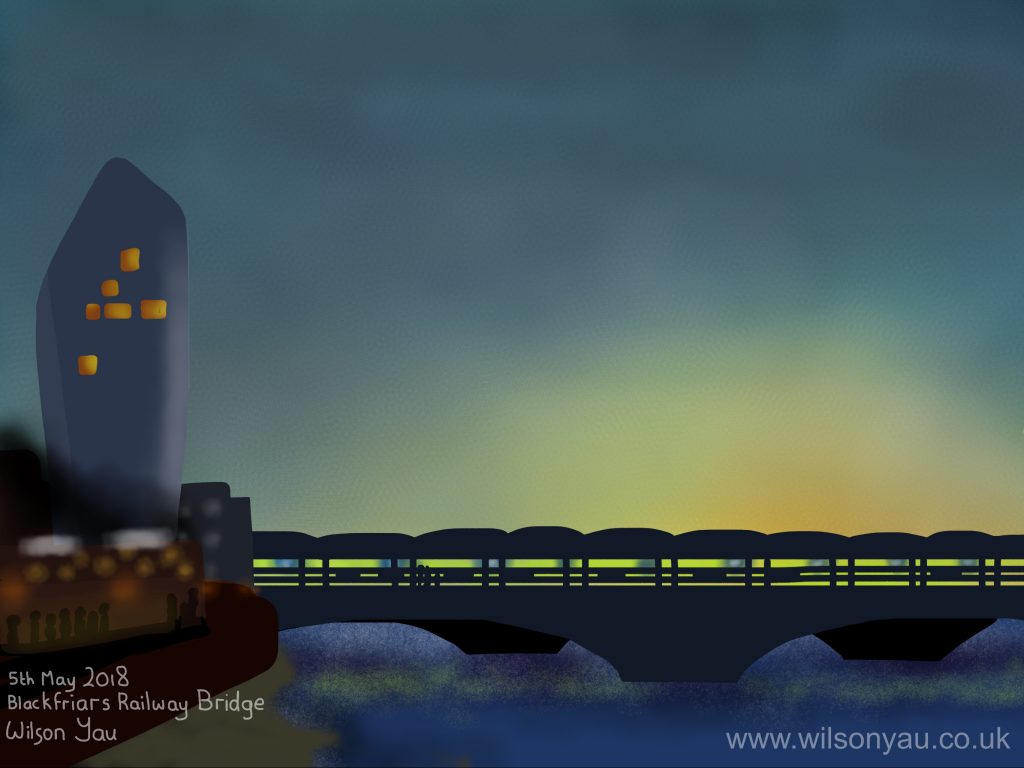 It only takes a sunset to transform the Thames, elevating it from more than the muddy-looking stretch of water it often resembles. Add to that the warm weather and its banks seem like possibly the best place in the world, at least until it gets cold.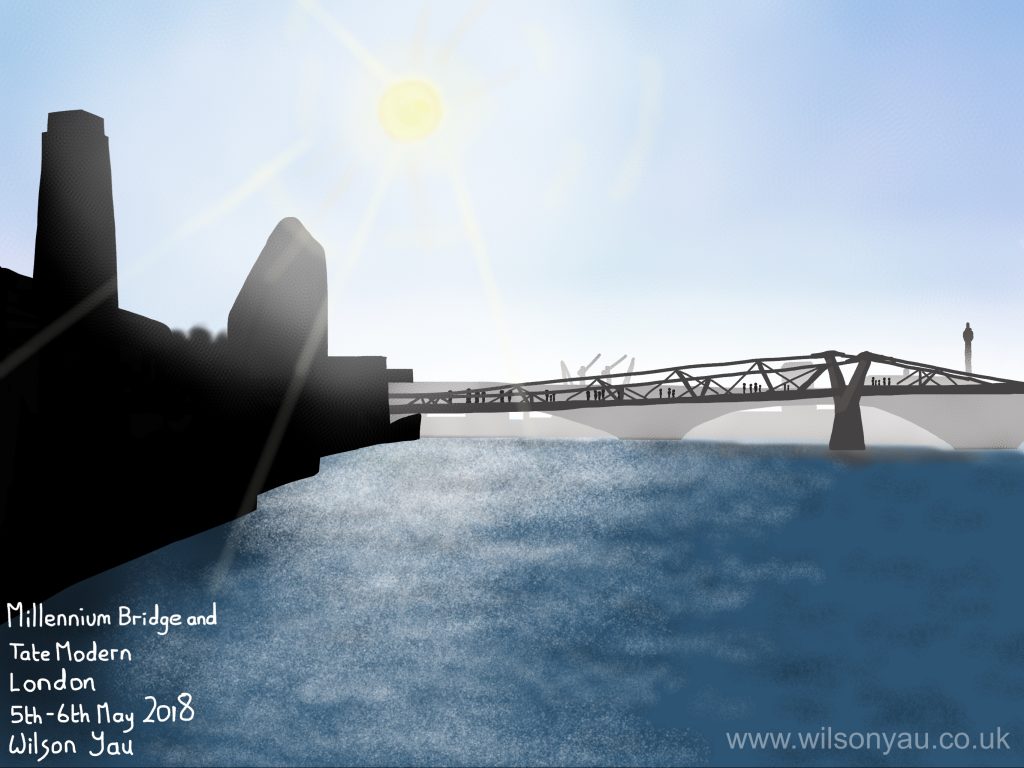 I was visiting Tate Modern to see their excellent exhibitions, but the light before and after my visit was so good it inspired me to draw, hence the two drawings recording the changing position of the sun.
Medium: Digital drawing created on an iPhone 6 and using Brushes Redux app
Drawn: 5th – 6th May 2018