I know what you feel like…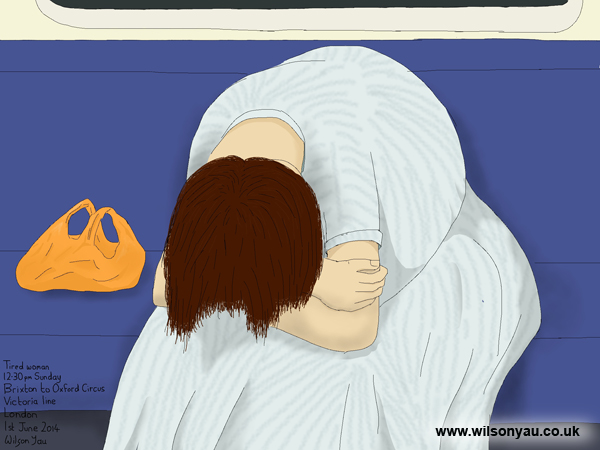 Not an interpretation of Edvard Munch's The Scream, but rather my view whilst on the Tube to Maida Vale on my way to view a new flat. The woman got on at Brixton with me, and before she got off at Victoria, she changed sitting position several times. At one point she way lying across two seats. This journey was made necessary by my current landlord selling her property, in total I will have lived there two months. But my short stay has been great so far.
Drawn in one day, half of this drawing was done sitting in the Starbucks near Maida Vale station pondering if living north of the river was a good idea; I finished the rest of the drawing at my temporary home in Tulse Hill. It's nice to have a day off.
Medium: Digital drawing on iPhone
Date drawn: 1st June 2014