Rush hour can be enjoyed by anyone or anything.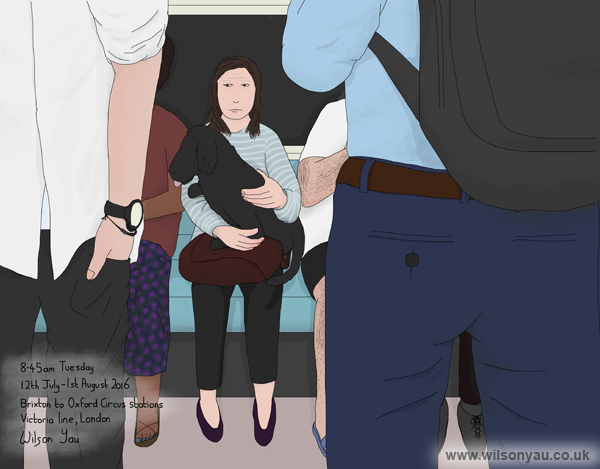 Most people during rush hour on the Tube are going to work, adult age and, rather obviously, human – me! Any deviation from those parameters is noticeable, like a child, an older person or a tourist with large suitcases. In this case it was a dog, in a very calm state on its owner's lap.
I've seen dogs on my commutes before.
Medium: Digital drawing created on an iPhone 6 and using Adobe Ideas app
Drawn: 12th July – 1st August 2016