Make the most of your time on the Tube…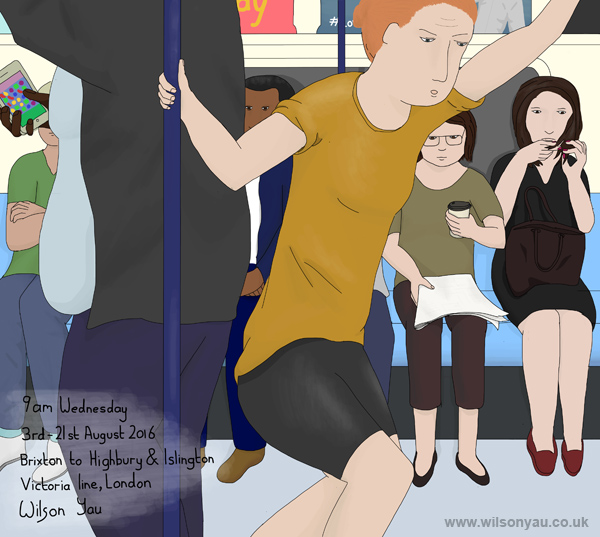 Running as part of your commute is certainly a great way to make the most of your mornings. But if I did that, I would have been able to draw this runner stretching on part of my journey to work on the Victoria line.
You can see more drawings of my commutes here.
Medium: Digital drawing created on an iPhone 6 and using Adobe Ideas app
Drawn: 3rd – 21st August 2016