Not quite Edward Hopper, but very much Brixton.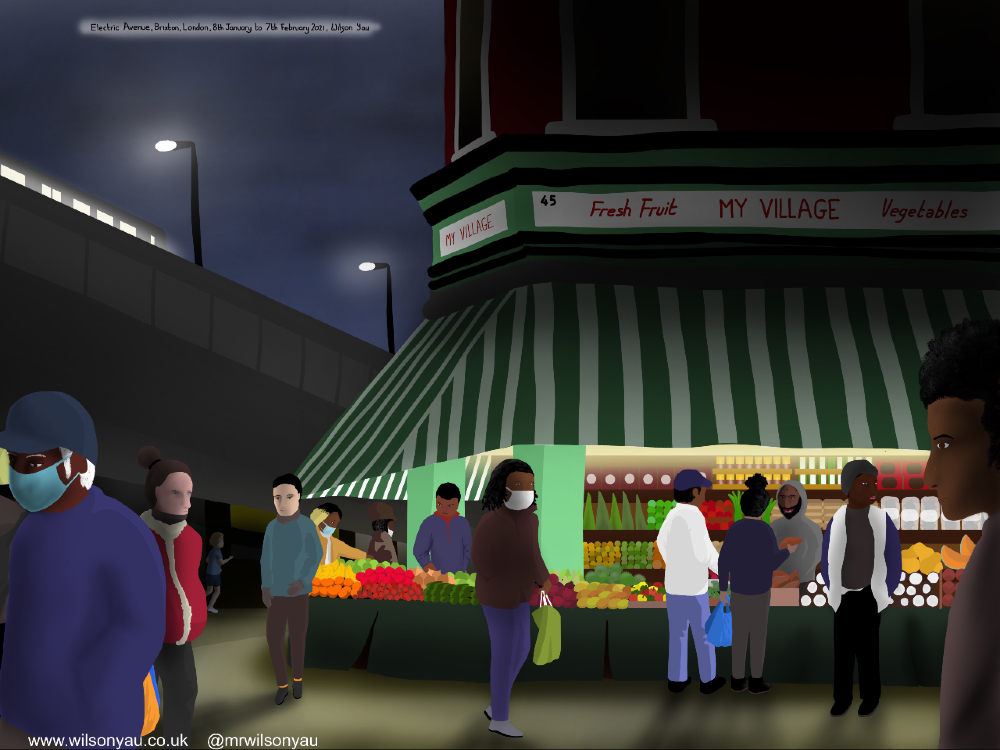 Brixton Market along world-famous Electric Avenue is full of life, even during the UK's third Covid-19 lockdown. The mood changes throughout the day and on one early evening the light coming from the fruit stalls looked quite beautiful. The market has a wonderful atmosphere and it's a great place to do food shopping and get a cooked meal. I'm very lucky to have it just down the road from me and I count myself lucky to call Brixton 'home'. I wanted to capture some of the market's character and energy, especially when it went dark.
This is actually the second version, an earlier version started in November 2020 didn't quite work, so I started again and somehow there was a spark and I really got into drawing this.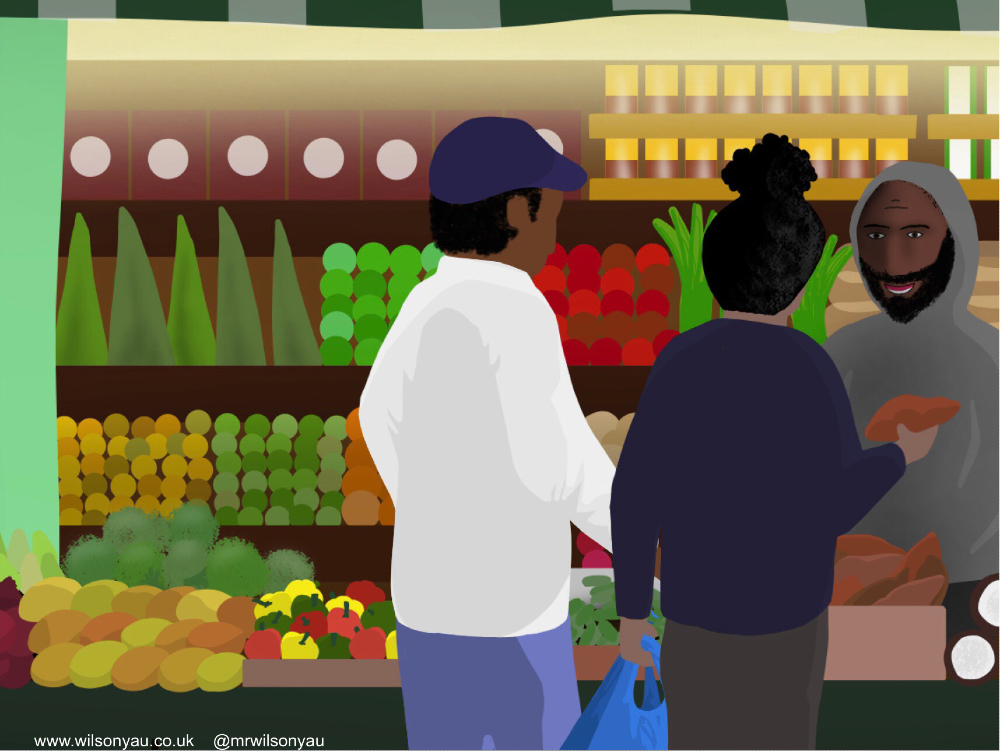 21-second video of the drawing being created:
View this post on Instagram

Medium: Digital drawing created on an iPad using Adobe Fresco app
Drawn: 8th January to 7th February 2021
Drawing number: 1271