On the Tube, a baby or pet instantly becomes the focus of attention.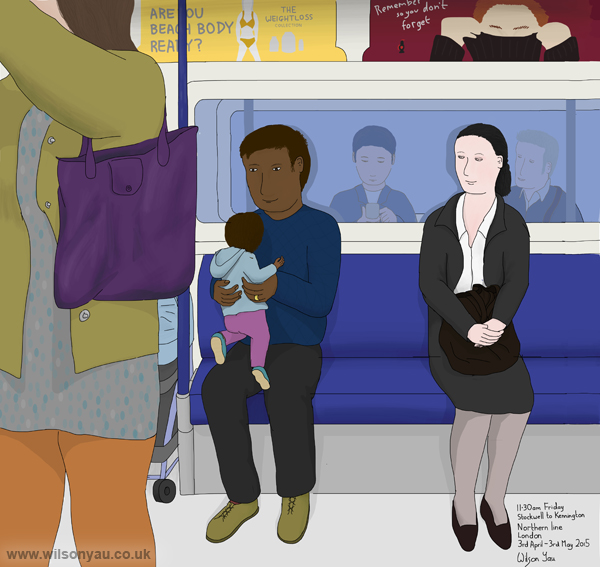 It's been a busy month for me, as well as working full time, I tried to socialise. So, it took me a month to transform a quick onsite sketch below to the finished piece you see above. The father and child are there in the sketch, providing this piece's focal point, but much of the other details had to come from memory or drawn in during observations made on subsequent Tube journeys. The majority of this work was drawn during the 60 or so commutes I made in April.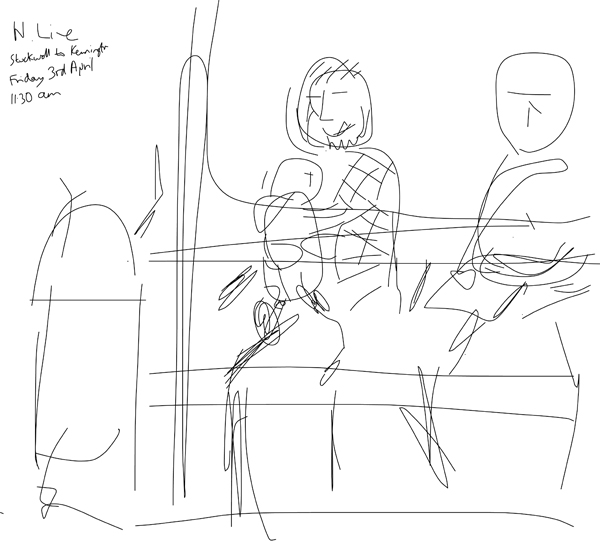 Video (36 seconds) showing the stages of drawing from sketch to finished piece.
Medium: Digital drawing on iPhone 6 and Adobe Ideas app
Date drawn: 3rd April – 23rd May 2015