You can transport anything on the Tube…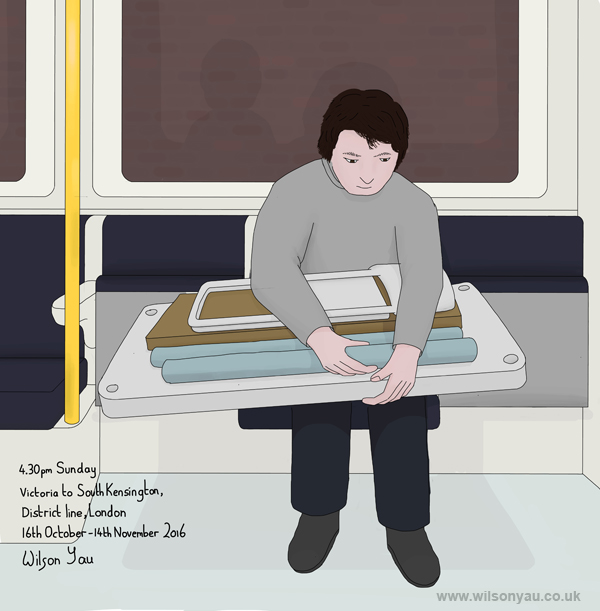 Time it right and you can use the Tube to carry anything: furniture, giant luggage, a class of kids — but not in rush hour! It seems the main reason I use the District line is to go to the V&A, which is what I was doing on this journey when I spotted this guy sat down with flat-pack furniture.
You can see more drawings of my commutes here.
Medium: Digital drawing created on an iPhone 6 and using Adobe Ideas app
Drawn: 16th October –  14th November 2016