Sometimes there's just not enough seats on the Tube…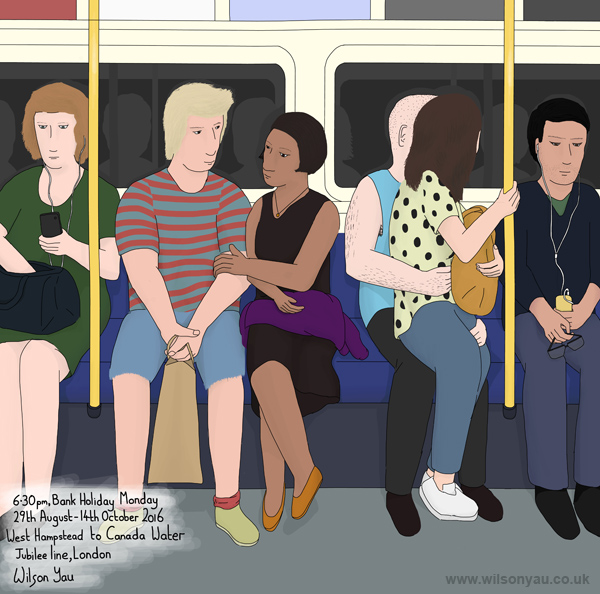 It was a lot warmer back in August, but since this drawing has been completed the weather is more autumnal – now everyone has a coat and umbrella, and scarves and gloves will follow soon. This work is based on a sketch of a crowded journey to a friend's house in Surrey Quays, east London. With my own troubles, it's nice to see the different stages of relationships on display on my journey. Sometimes I wish life was as simple as a Tube map.
You can see more drawings of my commutes here.
Medium: Digital drawing created on an iPhone 6 and using Adobe Ideas app
Drawn: 29th August – 14th October 2016