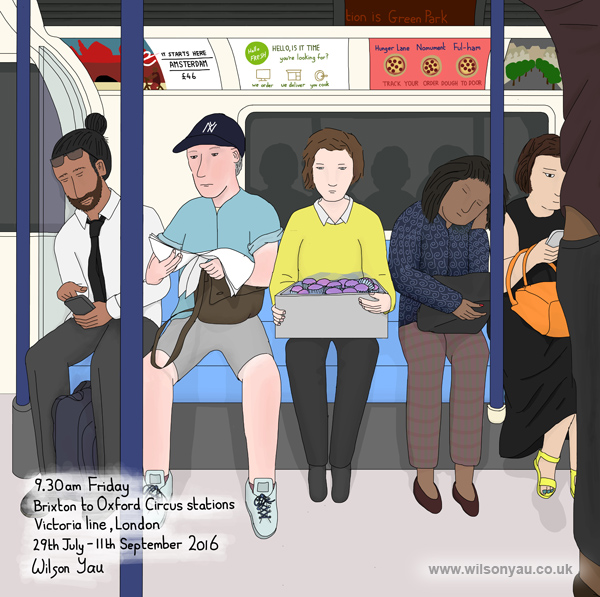 No sunburn or cakes for me thanks, just commuting.
I took me a while to draw this. I had originally abandoned it and left it as an onsite sketch, and I went on to draw other work, but the central character protectively holding a box of cupcakes proved hard to forget. In reality she was sat next to me and I had use the reflections in the window to sketch her. The people are all real, but it's a composite of one commute.
You can see more drawings of my commutes here.
Medium: Digital drawing created on an iPhone 6 and using Adobe Ideas app
Drawn: 29th July – 11th September 2016